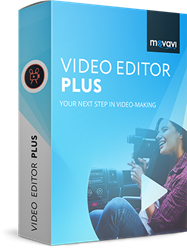 Using the animation tool is intuitive. Even a first time video editor will be able to add an animated object to their movie.
Novisibirsk, Russia (PRWEB) October 24, 2017
Easy Mode for Quick Results
Everyone who has created a video montage knows that most of the time is spent searching for the right moments in dozens of videos. One solution to this problem is the Easy Mode in Video Editor 14 Plus and also in the basic version of the program.
Users can create a video using Easy Mode in just a few clicks: download the source files to the program, choose the music, specify the duration of the video - "Whoosh" and the video is made!
How does it work? A special algorithm looks through all the source files, selects the most interesting moments, and glues them together in a dynamic video that plays in time with the selected music. The program can independently adjust individual clips to the music.
Easy Mode is especially convenient for users who want to create a video quickly. Instagram or and YouTube users can now publish videos in just minutes. Fast video editing for YouTube users became particularly relevant after September, 20th, when YouTube finally removed the built-in video editor from their website.
It's also a handy aid for those times when a user wants to quickly share the experience of participating in a conference or the emotions of being on vacations with friends. And it is a great solution for users who do not have time to master even the simplest video editor, but who still want to be able to create a video montage.
Animation adds a Creative Touch to Video Editing
The Movavi team interviewed hundreds of users to determine what they wanted to see in the next version of Video Editor. The top request was for animation, so this capability has been added to Video Editor 14 Plus.
It takes less than a minute to set a selected object in motion or to animate its appearance / disappearance. The object might be a title, a sticker, even a basic or overlay (superimposed) video. Using the animation tool is intuitive. Even a first time video editor will be able to add an animated object to their movie.
Extended Media Collections
For users looking for an expanded selection of music and effects, the new Video Editor 14 Plus includes 16 new video clips, 86 thematic stickers, and 22 new music themes.
The video clips' library now includes a collection of short videos commonly used in video editing, such as screensavers with a countdown or running clocks. With Video Editor 14 Plus, users can even make a video news release: place the video on the screen of a virtual news studio and use the chromakey effect to add themselves as the presenter in the studio.
The sticker library includes new graphic elements for video, such as phrases from comics like Bang or OMG and emoticons from social media.
The music library offers an expanded selection of themes, from rock'n'roll to world music. All are copyright-free, so they can be used for any purpose without restrictions.
H.265 Сodec Support
The new version of Video Editor 14 Plus provides support for the latest video compression standard H.265 (HEVC - High Efficiency Video Coding). This standard delivers maximum visual quality for the video and at the same time compresses the file by 40% more than the previous H.264 standard. This combination enables users to download and transfer files faster and save on storage space.
Video Editor 14 Plus retains all the features of the previous version: more than 160 filters for video processing, artistic titles, more than 100 styles for smooth transitions between segments, special effects like slow motion, chroma key, reverse video, and more. Also included are voice recording, video stabilization and bit recognition.
Basic Video Editor 14
Movavi has also released a basic version of Video Editor 14, which, like the Plus version, includes the montage wizard. It does not include the more advanced features in Plus, such as the animation tool and the extended media collections. Support for H.265 is limited to read only.