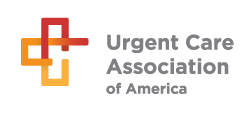 "By innovating healthcare delivery models to include access to services such as occupational medicine and other services, urgent care centers are leading the way in providing high-quality, on-demand care," said Dr. Sullivan.
ANAHEIM, Calif. (PRWEB) October 23, 2017
This, the Urgent Care Association of America (UCAOA) is hosting industry insiders from around the country for its annual Fall Conference to discuss the latest trends affecting the urgent care industry and national healthcare landscape, and the vital role urgent care has in addressing these matters. At the three-day event, urgent care professionals will discuss how the urgent care industry continues to evolve in response to rising consumer demand for high-quality, accessible and affordable healthcare options.
Notable this year, the Fall Conference will expand by introducing two tracks focused on occupational medicine. While the Conference has always offered education for occupational medicine, this is the first time UCAOA will offer both practice management and clinical education tracks specifically focused on this segment. Experts in the urgent care industry will discuss best practices for efficiently integrating occupational medicine into an urgent care delivery model to benefit managers, providers and patients.
According to Pam Sullivan, MD, MBA, FACP, PT, president of UCAOA, urgent care centers are expanding services to include more specialty care – such as occupational medicine – in response to consumer demand for access to more diverse and innovative healthcare options.
"The transition to value-based care has positioned urgent care centers at the forefront in reducing costs while improving patient outcomes," said Dr. Sullivan. "By innovating healthcare delivery models to include access to services such as occupational medicine and other services, urgent care centers are leading the way in providing high-quality, on-demand care. The expanded occupational medicine-focused educational tracks will provide our Fall Conference attendees with even more expert guidance on how to integrate and market these services effectively to drive value and improve financial performance."
The Rise of OccMed Integration
UCAOA has identified more than 7,600 urgent care centers across the U.S., up from just over 6,900 two years ago. The consistent industry growth coupled with uncertainty surrounding future payment models has inspired urgent care managers to diversify their services with more specialized care to ensure a more competitive offering. For many urgent care centers, the integration of occupational medicine has proven to be a solid strategy for increasing patient volumes and strengthening the bottom line.
In response, the Urgent Care Fall Conference is holding two new tracks on occupational medicine, featured in both clinical and practice management educational sessions. In the practice management sessions, center operators will learn how to establish occupational medicine offerings in an urgent care model, and market these new services to key populations. Likewise, the clinical sessions will introduce providers to the clinical, regulatory and philosophical foundations of modern occupational medicine.
Other Key Session Topics
To kick off the conference, opening speakers Damaris Medina, Esq., and Andrew Selesnick, Esq., of Buchalter law firm will dive into the risks and rewards of compliance, highlighting the importance of knowing standards of requirement inside and out. Over the course of the three-day event, industry experts will address a variety of clinical and practice management trends and innovations including:

Insights into the integrated delivery model, with focus on the evolving relationship between urgent care centers and health systems, and the latest ED diversion strategies.
Tips and strategies for advanced urgent care, telemedicine, start-up fundamentals and patient acquisition and retention.
The latest techniques for joint injections, suturing, musculoskeletal exams and more during hands-on skills labs.
The conference will also feature a scientific symposium dedicated to discussing the advancements in understanding brain injury and concussion treatment. The symposium will introduce the latest scientific research, new developments in diagnostics and best practices for brain injury and concussion treatment.
The 2017 Urgent Care Fall Conference will be held October 26-28 at the Disneyland® Hotel in Anaheim, and is attended by physicians, advanced practice clinicians, business professionals, UCAOA leadership and industry representatives from across the country.
More information about the Urgent Care Association of America can be found at http://www.ucaoa.org.
About the Urgent Care Association of America
The Urgent Care Association of America (UCAOA) is a membership association for urgent care health and management professionals, clinics and those who support the urgent care industry. UCAOA provides educational programs in clinical care and practice management, has a monthly Journal of Urgent Care Medicine and maintains an active online presence and member community for daily exchange of best practices. UCAOA provides leadership, education and resources for the successful practice of urgent care for its members. For more information visit http://www.ucaoa.org.