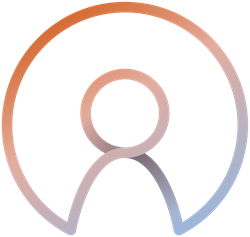 Rubica receives calls daily from individuals who have experienced a cybercrime incident, frequently resulting in a financial loss ranging from $75,000 to $1 million and well beyond.
SAN FRANCISCO (PRWEB) October 24, 2017
Rubica, the only cyber security company to offer individuals a secure, private network, a dedicated team of cyber security experts, and concierge service to address cyber security concerns, today announced that its services satisfy the risk management requirement to be eligible for $1 million of fraud and cyber fraud insurance coverage available through Privilege Underwriters Reciprocal Exchange (PURE), a member-owned insurer designed exclusively for financially successful families.
Starting today, PURE members, who also have active cyber monitoring from Rubica, can purchase up to $1 million of cyber insurance coverage through PURE's new product, PURE Starling®. As an optional endorsement to PURE's Homeowners policy, PURE Starling provides broad coverage for fraud and cybercrime. This includes coverage for financial loss resulting from online and offline fraud, services to help assess and respond to cyber extortion threats, and coverage to remove malware and reinstall software after an attack. A subscription to Rubica's services satisfies the risk management requirement to be eligible for the $1 million coverage limit from PURE Starling.
"Rubica receives calls daily from individuals who have experienced a cybercrime incident, frequently resulting in a financial loss ranging from $75,000 to $1 million and well beyond," said Joe Levy, Rubica's chief revenue officer. "By working with PURE, we can provide individuals not only the most robust security offering available to consumers, but also enable PURE members to access a meaningful level of loss coverage backed by a leading insurance company. We are excited for this new offering and the confidence it will provide to families who will now be protected and secured from modern day digital threats."
"At PURE, we focus on educating our customers about risk and helping them reduce the chances of experiencing a claim," said Martin Hartley chief operating officer, the PURE Group of Insurance Companies. "Rubica's software and concierge service fits our model well – members will have the confidence that they have an increased level of safety online, access to expert advice, and will be covered should they incur an incident."
PURE members can subscribe to Rubica's services at a preferred rate. Rubica's software is designed to be easily set up and allows individuals to join the company's secure private network. Rubica's team of cyber experts continuously monitors this network, protecting customers from both known and unknown threats. In addition, Rubica provides a concierge service to help answer cyber security questions. In the event of an attack, Rubica's experts can assist the member and remedy the situation. Rubica's model is similar to what the most sophisticated organizations in the world use. It is proven to be the most effective defense against modern day cyber-criminal activity, which increasingly targets financially successful families that often lack adequate protection.
To learn more about the coverage available through PURE Starling, visit pureinsurance.com/starling. PURE Starling is currently available in Arizona, Colorado, Connecticut, New Jersey, South Carolina, Tennessee and Wyoming, and will be introduced to additional states throughout 2017 and 2018.
About Rubica
Rubica offers the highest level of cyber security to protect individuals, their families and business networks. Rubica was born from Concentric Advisors, a consultancy that provides physical and digital security for some of the world's most prominent individuals. Rubica's cyber security experts bring experience from top organizations like NSA, US Navy and Scotland Yard and analyze data and custom build machine-learning tools to protect and secure Rubica clients. Rubica is based in San Francisco and Seattle. To learn more, visit http://www.rubica.com.
About PURE
Privilege Underwriters Reciprocal Exchange (PURE) is a policyholder-owned insurer dedicated to creating an exceptional experience for responsible high net worth individuals and families. PURE provides best-in-class, customizable coverage throughout the US for high-value homes, automobiles, jewelry, art, personal liability, watercraft and flood. Today PURE insures more than 65,000 responsible, high net worth families and has earned a world-class NPS of 67.4. Inspired by some of the finest policyholder-owned companies in the world, PURE emphasizes alignment of interests and transparency. PURE's low cost of capital, careful member selection and proactive risk management all contribute to highly competitive rates. In return for a fee, PURE Risk Management, LLC acts as Attorney-in-Fact for PURE. Whether or to what extent a particular loss is covered depends on the facts and circumstances of the loss and the actual coverage of the policy as issued. For more information or to find a local broker, visit pureinsurance.com. You can follow PURE on Facebook, Twitter and LinkedIn.