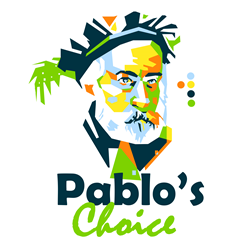 meets the needs of a professional painter yet affordable enough for students or beginners
MORENO VALLEY, Calif. (PRWEB) October 24, 2017
Pablo's Choice has finally made its long anticipated debut as a new player in the arts and crafts market, and is committed to bringing fine quality art supplies collections to artists, teachers and art students around the world. Pablo's Choice proudly announces the release of their new artist product line of acrylic paints, watercolor paints and paint pens which are aimed at bringing a professional grade experience to artists around the globe.
"We were intent on making this brand very accessible cost wise to both students and hobbyists" said Benjamin Glick, global sourcing manager. "Our objective is to supply paints that meet the needs of a professional painter yet affordable enough for students or beginners. We've selected a formula for our paint which makes it rank on the very high end of the spectrum in terms of quality based on the feedback and testing by a panel of professional art teachers."
Painting is known as one of the most rewarding ways to express oneself artistically. Acrylic paints are made up of a fast drying pigment suspended in acrylic polymer emulsion which are water soluble but become water resistant when dry. The paints' use is very versatile including been used in crafting or in art classes in school because it does not require any chemicals. It is also much more affordable and less likely to leave stain on clothes like oil paints and is a great choice for both experts and beginners.
Pablo's Choice watercolor has unique characteristic that is not found in many other painting medium. The color is so transparent that they visually appear to glow on paper while others deposit sediment into the hills and valley of the paper one is using.
Pablo's Choice paint pen's are heavy and more resilient than ink markers, and they do not experience fading from light environmental exposure. The paint pen writes well on a variety of surfaces including paper, metal, glass, stone, rubber, cardboard and plastic.
For more detailed information about Pablo's Choice, please visit http://www.pabloschoice.com