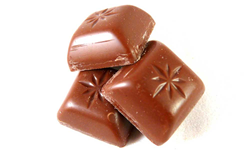 "All you need is love. But a little chocolate now and then doesn't hurt." ― Charles M. Schulz
Providence, Rhode Island (PRWEB) October 24, 2017
All across the United States and Canada writers have been writing buying guides listing the recommended places to get chocolate items locally and at online stores. Editors have edited them and are publishing them for National Chocolate Day which is October 28th, 2017.
From chocolate in general, dark chocolate, milk chocolate, white chocolate to brands like Lindt, Godiva, and Merci there are shopping guides on many types of chocolates and brands.
This process is done not only to ensure an abundant amount of shopping guides will be ready for National Chocolate Day, October 28th, but all days of every year.
Where to Buy Wiki has been publishing shopping guides for several years and has over 250 articles on all types of topics. Food items like chocolate have been prominently featured and there are 65 shopping guides on foods alone.
The chocolate shopping guides will be published one per day from October 22nd. Topics covered will also include chocolate covered coffee beans, pretzels and strawberries.
There is some controversy on the date of chocolate celebration as there is a World Chocolate Day usually on July 7th. And there are some other holidays for white chocolate and other chocolate sweets.
Where to Buy Wiki produces about 100 shopping guides a year that are sourced from USA or Canadian writers then proofread and edited. Once complete they are scheduled for a publishing date.
Once published the articles are available for editing so if readers know a better place Where to Buy Chocolate items they can add their recommendations to the articles.
The site Where to Buy Wiki has a registration page where readers can join and submit or edit articles. There is no cost to read, join or edit articles.
So, be assured, you can read guides on some of the best stores to shop for chocolate October 28th during National Chocolate Day, and there will be over a week of articles published one per day. WheretoBuyWiki.com year round has a large selection of articles for all your household shopping needs.
Chocolate lovers can follow Where to Buy Wiki on Facebook (https://www.facebook.com/wheretobuywiki) and Twitter (@wheretobuywiki) or visit http://wheretobuy.wiki/ for more information.
 
Looking for a Reason to Celebrate National Chocolate Day?
You can enjoy chocolate for your health.
Chocolates contain alkaloids, naturally occurring chemicals which are helpful to the human body. The risk of heart problems are lower among chocolate eaters, according to nutritionists, and enjoying chocolate can also lower blood pressure and increase brain aptitude.
And all chocolate is not created equal: Dark chocolate has more health benefits overall; but all chocolate including dark varieties have calories, fat and sugar. Moderation in all things including chocolate eating is a good practice.