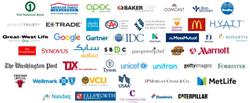 Chicago, IL (PRWEB) October 23, 2017
DX Summit 2017 (#DXS17), an annual digital customer experience conference produced by Simpler Media Group for the publication CMSWire's community (Nov 13-15), features a range of deep-dive workshops from Google data platforms to driving customer engagement, as well as sessions devoted to analyzing the current DX tech ecosystem and customer journey mapping.
The workshops at DX Summit 2017 (#DXS17) will be take place on Monday (Nov 13) and are highly interactive, engaging sessions for marketers, practitioners, technologists and analysts who are searching for new insights into digital customer engagement strategies, data and platforms.
Workshop topics cover a large variety of topics ranging from how to successfully interact with customers using AI chatbots with Accenture to ecommerce planning that will teach participants how to pitch their ideas. Presenters will ignite audience participation with engaging and interactive presentations that are actionable and entertaining. Many of these workshops are close to capacity.
Current attendees include team members from organizations like MassMutual, Domino's Pizza, Whole Foods, American Life Insurance, Hyatt, Dick's Sporting Goods, Comcast, Northwestern Mutual and more.
DX Summit brings together the world's foremost leaders who are defining the next generation of digital experiences. DX Summit 2017 will be held November 13 to 15 at the Radisson Blu Aqua hotel located in downtown Chicago, IL. Registration is currently open at http://www.dxsummit.com.
Inquires may be directed to Kathryn Woodworth, Marketing and Events Coordinator, at kathryn(at)simplermedia(dot)com or 1-800-939-1913 x722.