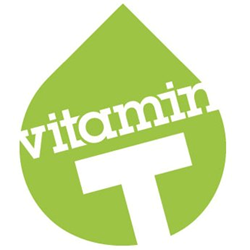 Los Angeles, CA (PRWEB) October 24, 2017
This month, Vitamin T released its Ultimate MarTech Hiring Guide, an essential resource designed to help companies evaluate their marketing and technology platforms and assess candidates for MarTech roles within their organizations.
Staying on top of marketing technology is the number one challenge faced by today's marketing departments, regardless of industry. Vitamin T's hiring guide helps companies take better advantage of MarTech technologies to enhance their marketing strategies.
According to Vitamin T President Susie Hall, "Every day keeping up with marketing technology becomes more challenging. From integrating CRMs and marketing automation software to digital strategy and marketing analytics, MarTech is changing the makeup of today's marketing teams. We developed our hiring guide to help companies better source, evaluate, and hire candidates with the strengths and expertise they need to drive revenue."
The user-friendly hiring guide describes common MarTech roles, discusses how to carefully screen and assess MarTech professionals, and offers tips on how to effectively hire candidates. Its goal is to help companies better source, evaluate, and hire staff who can improve a company's MarTech platform or "stack."
Vitamin T understands that navigating the challenges associated with MarTech can be complex. Companies must balance their resources to capture data and analytics, create successful social media campaigns, develop keyword-rich websites that provide a positive user experience and so much more. Hall added that The Ultimate MarTech Hiring Guide simplifies some of the difficulties companies face when approaching MarTech team building. By providing a framework for hiring good MarTech candidates, Vitamin T continues to help its clients thrive in the digital landscape.
Created using their 30+ years of knowledge and experience in the marketing and creative talent industry as part of Aquent, this innovative resource provides guidance to companies looking to ensure they have dedicated marketing technology management to make the best strategic marketing decisions.
For more information, and to download this helpful new resource, please visit the download page here.
About Vitamin T
Vitamin T is the talent agency for digital creatives. We personally meet each of our candidates face-to-face and conduct hands-on assessments and full portfolio reviews to ensure our talents' skills are best in class. We provide subsidized medical, dental, and vision benefits, as well as a 401(k) plan—not to mention free online training through Aquent Gymnasium. And because we're local, you'll always have highly qualified candidates as fast as humanly possible. To learn more, please visit: https://vitamintalent.com.
Contact Details:
Tim Donnelly, Media Contact
Phone: 323.475.7372
Email: tdonnelly(at)vitamintalent(dot)com
Address: Vitamin T
5670 Wilshire Blvd #1000
Los Angeles, CA 90036
Web: https://vitamintalent.com
Source: Vitamin T
###