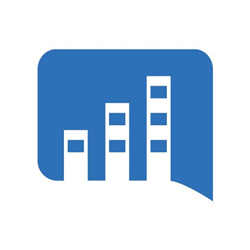 Buildings are talking and if we listen, they'll tell us what they need to stay healthy and operating at peak performance.
SAN CLEMENTE, Calif. (PRWEB) October 23, 2017
High-performance building operations and management software developer, Site 1001, Inc., today announced that it has hired Dr. Filip Ponulak to lead the advanced development team working on the company's artificial intelligence (AI) system known as "CARL." Dr. Ponulak, a PhD in robotics and machine learning, has more than 15 years experience in machine learning, data science and AI with a special emphasis on neuroscientific computing, which focuses on deciphering how the brain and nervous systems function within animals and replicating those systems in machines. He holds 15 patents in the field.
"We couldn't be more excited about the addition of Dr. Ponulak to our team," said Site 1001 CEO, Cleve Adams. "Whole industries have been transformed by AI and machine learning over the past few years — manufacturing, retail, finance, healthcare, transportation, you name it. Building operations and management is about to undergo the same transformation and Dr. Ponulak is here to ensure that Site 1001 is a key player," he said.
Site 1001 was founded in August 2016 as a technology spin out from construction giant JE Dunn Construction Company of Kansas City, Missouri. The system began as a mobile facilities management platform that used the building information collected during construction to help building owners and operators run their new structure with the same level of detail and efficiency with which it had been designed and built. Since its launch, the company has enhanced the platform through machine learning tools that can recognize building components in existing facilities, automate interactions between multiple building sensors and systems, and more accurately predict equipment maintenance needs and assess the overall "health" of a building. The company has customers across the building spectrum, from manufacturing facilities and office high rises to hotels and performing arts centers.
"There are a number of AI and machine learning projects focused on individual areas like energy consumption, heating and cooling, and lighting, but nothing I am aware of on the scope or breadth of Site 1001's CARL," said Dr. Ponulak. "As a scientist with a special interest in how the nervous systems of living organisms work, it is very exciting to be able to apply that knowledge to a building's network of systems and create something similar to a central nervous system that would let a building learn, respond to changes, and even 'talk' to its owners and occupants," he said.
In July of this year, Site 1001 announced the hiring of Clay Cover, a veteran software developer with an extensive background in cloud computing, machine learning and data security, as its Senior Vice President of Engineering and Advanced Development. In August, the company announced a Series A1 funding raise of $6 million and a new initiative to develop an AI system for the Site 1001 platform that would automate and prioritize the majority of facilities operations still handled by older computer systems or manually. Finally, in September the company was named to BuiltWorld's Top 50 Smart Building Technologies List and given the Startup of the Year Award from Techweek.
"Buildings are talking and if we listen, they'll tell us what they need to stay healthy and operating at peak performance," Adams said. "The problem is most building owners aren't aware of that and so they either aren't listening or what they are listening to is just a piece of the message that makes little sense on its own. Either way, the building is never as healthy or efficient as it could be."
Adams said the benefit of Site 1001's origins in construction is that the software not only understands the individual systems within the structure and why they were put together that way, but also the unique system profiles those components create when they're connected and collectively become 'a building.'
"Every building speaks a different language that it doesn't even understand," Adams said. "Our goal is to first make it so the building owner can understand the building and attend to its needs before they become problems. Then, it's to give the building some awareness of its own status and the ability to manage and maintain its health without tasking a person unless necessary. Dr. Ponulak is key to achieving that goal," he added.
About Site 1001
Site 1001 is the developer of an intelligent facilities management platform that uses core building information, building systems and sensor data in combination with a powerful machine learning engine to put the "smart" in "smart buildings." Cloud-based, mobile first, and location-aware, Site 1001 helps building owners, operators and facilities managers improve whole building performance by delivering detailed operations and maintenance information on every building component, from the major mechanical and electrical systems down to wall and floor finishes, when and where it's needed. Site 1001's AI technology continuously monitors building operations to anticipate maintenance needs and can both notify personnel as well as automatically interact with building systems to correct issues. Site 1001 makes it simple to improve efficiency, slash maintenance costs, and extend equipment lifecycles without increasing personnel requirements or workloads.
The company is based in Kansas City, Missouri, has offices in Southern California, and Raleigh, North Carolina, and operates a research and development lab in Bend, Oregon. For more information, visit http://www.site1001.com on the web, email info(at)site1001(dot)com, or call +1 (949) 276-6300.