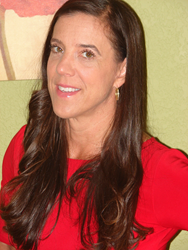 Bala Cynwyd, PA (PRWEB) October 24, 2017
Haskell, a leading manufacturer of furniture for K-12, higher education, government, healthcare and corporations, welcomes Cristel Hutchinson as VP of Sales beginning October 23rd.
In this role, Hutchinson will be leading Haskell's market presence by developing strategic initiatives and implementing special programs in order to drive growth.
"It is with great enthusiasm that I announce the addition of Cristel to our team" said Alan Robins, CEO, Haskell. "Cristel has been a highly successful results-driven leader with sales experience in a variety of vertical markets. We are looking forward to seeing her make an impact at Haskell."
Hutchinson comes to Haskell with 20 years of experience. Most recently, she served as the National Public Sector Furniture Manager at Workspace Interiors by Office Depot where she championed the growth of their education vertical market and led her team to the highest vertical market growth in the company's history.
Prior to that, Cristel held several sales and account manager positions. Her expertise in public sector markets, contracts, distribution, furniture solutions and her commitment to her clients makes her a natural fit for Haskell.
Hutchinson holds a degree in communications/psychology from Western Washington University.
About Haskell
For 70 years, Haskell, has been dedicated to designing and manufacturing the highest quality furniture for business, education, government, and institutional enterprises. Our reputation for excellence is built on outstanding customer service, superior manufacturing and comprehensive corporate responsibility.