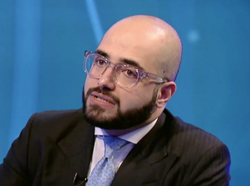 It comes as no surprise that the Mass Affluent are disappointed with the banking industry. Now, the challenge and opportunity for banks emerge from rebuilding that misplaced trust
(PRWEB UK) 25 October 2017
Hamidreza Ghanbari, CEO of Pilatus Bank, acknowledges that there is still a lot to be done in the banking sphere. Referring specifically to the Mass Affluent segment, he recognizes that banks have historically neglected their needs and preferences by merging them with those of the retail mass. He further states, "It comes as no surprise that the Mass Affluent are disappointed with the banking industry. Now, the challenge and opportunity for banks emerge from rebuilding that misplaced trust. However, banks are struggling to address the distrust as they are stretched to the limit whilst focusing on other factors, such as competing in the FinTech space and keeping up with the inundation of regulatory and compliance requirements."
Ghanbari explains that Pilatus Bank has taken a proactive stance to fill the widespread service gap across the Mass Affluent segment. He reiterates that the Mass Affluent is a complex segment of the population, especially when it comes to their banking preferences. He elaborates, "Despite being digitally savvy, the Mass Affluent still require a degree of personal interaction with their banks." Ghanbari believes that Pilatus Bank is at the forefront of successfully meeting the demands of the Mass Affluent by adopting a banking approach, which he described as being a sweet spot between a digitally-led approach and personalised interaction, which only can be achieved by having dedicated relationship managers. The CEO of Pilatus Bank states, "At the core of our proposition to the Mass Affluent is a promise of exceptional customer service equivalent to private banking standards without imposing absurd minimum entry thresholds and outrageous fees."
Elaborating on the subject of personal interaction in banking, Ghanbari, CEO of Pilatus Bank clarifies that this concept no longer translates for the client to set foot in a branch. He argues that although the Mass Affluent require a personalised service, they lead extremely busy lives with little time to visit a branch. In his opinion, this is where disruptive technology can be leveraged to create convenience and efficiency in banking whilst preserving a personalised service environment.
Hamidreza Ghanbari of Pilatus Bank concludes by emphasising on the importance for banks to embed a robust, yet flexible, business model to meet clients' expectations. He criticizes some financial institutions for taking extreme approaches with their business models, either the traditional legacy banking model or the fully digital fintech companies, and reiterates that neither approaches relate to what the Mass Affluent require. Pilatus Bank's objective is to implement a business model which is focused on customer service. Furthermore, it should be digitally driven and robust enough to meet regulatory requirements. Ghanbari believes that through ARX™, Pilatus Bank's proprietary technology platform, the bank is achieving this sought-after balance between exceptional customer service and cost efficiency whilst maintaining the highest regulatory standards.
About Pilatus Bank
Pilatus Bank is a leading European bank that specializes in providing private and commercial banking services to high net-worth and affluent individuals. Pilatus Bank, located on 4 Old Park Lane, W1K 1QW in London, is mainly focused on offering its private banking services through its proprietary technology platform in order to make private banking more accessible and scalable. The Bank's simple and convenient solution has been a hallmark of transformation and quality of service.