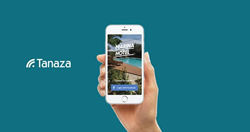 The next step for Tanaza is to grow its distribution channel across the EMEA area. We're working now on improving our multi-tenant multi-role software, which enables MSPs and distributors to consolidate multi-site Wi-Fi management in one single cloud dashboard
MILAN (PRWEB) October 24, 2017
Tanaza was named an IDC Innovator in the new report, IDC Innovators: WiFi Enabled Customer Engagement Solutions, 2017 (IDC #US42895917, October 2017).
The new report profiles software vendors that provide customer engagement solutions that run on top of WiFi infrastructure and offer an innovative technology or a groundbreaking new business model, or both. The IDC Innovators research document examines WiFi-enabled customer engagement services providers with revenue of less than $100 million with a product, service, or business model with a specific use case.
"Tanaza is growing as a company and provides a social hotspot software, which enables businesses to offer guest Wi-Fi in their location and get valuable marketing insights from users," declares Sebastiano Bertani, Tanaza CEO. "The next step for Tanaza is to grow its distribution channel across the EMEA area. We're working now on improving our multi-tenant multi-role software, which enables MSPs and distributors to consolidate multi-site Wi-Fi management in one single cloud dashboard".
About the IDC Innovators:
"IDC Innovators reports present a set of vendors – under $100M in revenue at time of selection -- chosen by an IDC analyst within a specific market that offer an innovative new technology, a groundbreaking approach to an existing issue, and/or an interesting new business model. It is not an exhaustive evaluation of all companies in a segment or a comparative ranking of the companies. Vendors in the process of being acquired by a larger company may be included in the report provided the acquisition is not finalized at the time of publication of the report. Vendors funded by venture capital firms may also be included in the report even if the venture capital firm has a financial stake in the vendor's company. IDC INNOVATOR and IDC INNOVATORS are trademarks of International Data Group, Inc."
About Tanaza:
Tanaza is the unique owner of a cloud-based solution designed to manage Wi-Fi networks and social hotspots. Tanaza was founded in 2010 and, with its Wi-Fi software, it serves over 130 countries.