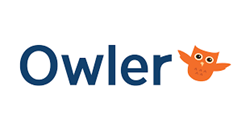 News flash for executives: You're being watched
SAN MATEO, Calif. (PRWEB) October 23, 2017
Owler, the world's leading source for community-based business insights, today released its 2017 "Perceptions of Leadership Team Diversity" Study, which provides a true market view of how the public perceives the diversity of corporate leadership teams based on more than 10,000 inputs from members of the Owler Community. The rankings break down which companies are perceived to have the most diverse leaders by industry, region and division across the public and private sector.
"News flash for executives: You're being watched," said Jim Fowler, Founder and CEO, Owler. "Members of the Owler Community are following your every move. And, for many of you, they weren't impressed with the diversity of your company's leadership team. Knowing that, we want to invite those who had a strong showing to take pride in having established a reputation for embracing diversity. And for those who didn't fare as well, we invite you to reflect on what can be done now and in the future to become known for being more diverse than you are today."
According to the report, Snap-on, Autozone and Sprint were three of the public companies and Mary Kay, New York Life Insurance and Millercoors were three of the private companies perceived to be most diverse.
Across the United States, Southern companies are perceived as having more diverse leadership teams. More specifically, among the nine divisions that make up the nation's four regions, the East South Central Division of the United States is considered as having the most diverse corporate leaders. This includes all companies based in Alabama, Mississippi, Kentucky and Tennessee. This isn't surprising considering Mississippi and Alabama are two of the most diverse states, according to the most recent U.S. Census. Both states are far more diverse than Maine, Vermont and New Hampshire, which are 90 percent white.
Industry-wide, Owler found that companies in retail, transportation, and pharmaceuticals are perceived to have the most diverse leadership teams. This is to be expected as one-third of the retail industry's labor force consists of ethnic and racial minorities. Retail is a far cry from the real estate and construction industries, which came in dead last on this year's report. Real estate specifically has been enmeshed in issues related to diversity, like redlining and gentrification, that make this finding that much more interesting.
Owler's 2017 Perceptions of Leadership Team Diversity Study included both public and private companies spanning across four regions, nine divisions and 14 industries. To be featured in the rankings, companies needed to earn a minimum of 20 votes from Owler members, who were surveyed on whether or not they believe the company has a diverse leadership team. The results are based on 11,700 total responses for more than 500 unique organizations.
To review the complete ranking, please visit:
https://www.owler.com/leadership-diversity.htm
About Owler
Owler is the world's largest community-based competitive insights platform that business professionals use to outsmart their competition, gain competitive insights, and uncover the latest industry news and alerts. Owler is powered by an active community of 1.5 million business professionals who contribute unique business insights such as competitors, private company revenue, and CEO ratings. From startups all the way to large enterprises (including 96% of the Fortune 500), CEOs, salespeople, marketers, product managers, and all types of business professionals use Owler daily. Launched in 2014, and funded by Norwest Venture Partners and Trinity Ventures, Owler is headquartered in San Mateo, CA with offices in Spokane, WA, and Coimbatore, India.