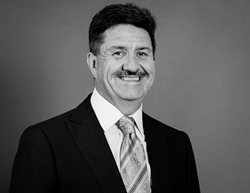 We are excited for the value this partnership will deliver our clients.
PRINCETON, N.J. (PRWEB) October 24, 2017
Kepner Tregoe LLC has formed a partnership with Softools LTD, a UK based IT firm that delivers the advanced "business process" web-application platform. The combined power of Kepner-Tregoe's problem solving and operational consulting solutions, and Softools' business process applications will enable clients to create a culture of continuous, sustainable performance improvement proactively and systematically and look for performance transformation opportunities.
For almost 60 years, Kepner-Tregoe (KT) has worked with organizations across the globe to improve business processes and operational performance and embed problem solving and cause-analysis capability. The partnership with Softools began with the development of a project portfolio management app that runs on the secure and scalable Softools web application platform – where access is available on any device from PC to tablets and smartphones. Development has been expanded to cover the range of root-cause analysis, decision-making technologies and continuous improvement tools. Apps can run in standalone format or integrate with existing legacy systems to support rapid issue resolution and performance monitoring.
"We now have more than 30 apps that support the use and sustainability of KT tools and initiatives from diagnostics, causal analysis through project portfolio and risk management," said Kevin Duffy, Vice President of Strategic Development, Kepner-Tregoe. "Our clients have also embraced the recently developed 'KT Cockpit', a system used for tracking Key Performance Indicators (KPIs) for any operational process, major program or project. The 'cockpit' provides charts and reports to executives and delivers real-time performance dashboards that can be fed by corporate reporting systems and IOT devices. The dashboards can be accessed from any device, any browser, anywhere and at any time."
Charts and reports are available to present data in an easy-to-understand format. They provide high-level visibility and allow further drill downs into the data, direct access to specific records, filtering and are fully responsive to fit browser size.
About Kepner-Tregoe
Kepner-Tregoe provides a unique combination of training and consulting services, designed specifically to reveal the root cause of problems and permanently address your organizational challenges. Our approach to problem solving will deliver measurable results to any company looking to improve quality and effectiveness while reducing overall costs.
About Softools
Softools was founded in 1998, and was tasked with creating a software platform to embed "best practices" within the most critical operational processes. During the last 20 years, Softools has grown to now deliver the world's most advanced "business process" web-application platform to sector leading corporations and public-sector organizations in all regions of the world and across all parts of the corporate value chain. Their web application platform can be configured without the need for coding, and runs in both mobile and offline modes.