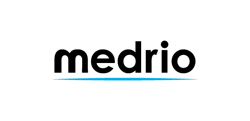 The ability to build our databases with no programming is a major benefit for our studies.
SAN FRANCISCO (PRWEB) October 24, 2017
POC Clinical Research, Inc., a Tokyo, Japan-based clinical research consulting firm specializing in cell and gene therapy, has selected Medrio, an eClinical software company providing cutting-edge electronic data capture (EDC) and eSource tools for clinical trials, as their official eClinical vendor of choice for their research. The decision comes after a meticulous vendor selection process in which a wide variety of solutions were considered.
POC Clinical Research cited numerous factors in their decision to use Medrio's EDC solution for their clinical trials. The most significant of these factors included the ability to build studies and make mid-study changes without any reliance on external programmers, as well as the intuitiveness and ease of use of the software. These features are emblematic of Medrio's reputation for providing nimble EDC that enables users to conduct their research quickly without spending time and resources managing complex software.
"We're very pleased with the functionality Medrio is able to provide," said Daiju Ichimaru, Partner (Corporate Officer), Product Development Division at POC Clinical Research. "The ability to build our databases with no programming is a major benefit for our studies. We're excited to get to work on our research with Medrio as a resource."
Mike Novotny, founder and CEO of Medrio, added, "We're thrilled to have been selected as the EDC of choice by an innovative company like POC Clinical Research, and are excited for their upcoming studies."
About POC Clinical Research, Inc.
POC Clinical Research, Inc. is a consulting firm dedicated to research and development support and clinical trial management of advanced medical technologies in Japan. Their focus is on supporting the development of regenerative medicine, gene and cell therapy, and innovative medical devices. They were founded in 2005 and offer expertise in a wide variety of therapeutic areas, including cancer, chronic heart failure, stroke, and many others. More information is available on their website.
About Medrio
Medrio offers an integrated eClinical SaaS platform providing speed and ease of use to clinical trials. Medrio's affordable, cloud-based EDC and eSource products allow data managers to build studies in days instead of months with no IT or programming required, offering unprecedented control in database build and data management. Medrio is also the EDC industry's momentum leader, outgrowing the industry by a factor of 4, and has served over 3,000 clinical trials of all phases and therapeutic areas. The company's software has been used in clinical trials conducted across the globe. For more information, or to schedule an online demonstration or request a free trial, please visit http://www.medrio.com.