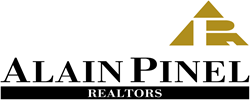 It's been inspiring to see the outpouring of support for our community through fundraising, volunteering and neighbors helping neighbors
SARATOGA, Calif. (PRWEB) October 23, 2017
In an effort to help those affected by the devastating fires in the North Bay, Alain Pinel Realtors' (APR) has committed to a dollar-for-dollar match in donations for the APR North Bay Fire Relief Fund up to the first $50,000. Launched on Oct. 13, the APR fundraiser is already halfway towards its goal with $25,000 raised in less than one week. With its matching pledge, the fundraiser is expected to contribute $100,000 in total.
"Sometimes tragedy brings out the best in all of us," said Mike Hulme, president of APR. "It's been inspiring to see the outpouring of support for our community through fundraising, volunteering and neighbors helping neighbors. On behelf of our clients and our agents, we wanted to do our part as well."
The funds raised will be given to the Redwood Credit Union Community Fund, with one-hundred percent of donations going to relief efforts for victims and first responders.
For more information or to make a donation to APR's North Bay Fire Relief Fund, please visit https://www.gofundme.com/apr-north-bay-fire-relief-fund.
About Alain Pinel Realtors®
Alain Pinel Realtors (APR) is the largest privately owned residential real estate company in Northern California and is consistently ranked among the top 10 largest residential real estate firms in the United States based on closed-sales volume. The firm has 1,400 agents in more than 30 offices throughout Northern California. APR was founded in 1990 by Chairman and CEO Paul L. Hulme, and is based in Saratoga, Calif. Visit us at apr.com, china.apr.com, facebook.com/AlainPinelRealtors, and @AlainPinel.