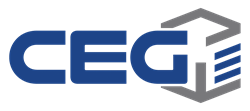 Glassboro, New Jersey (PRWEB) October 24, 2017
Critical Environments Group (CEG), a leading provider of data center and critical environment infrastructure optimization solutions, will be represented at this week's CAPRE Data Center Operations, Architecture & Engineering Workshop by its Director of Data Center Solutions Andrew Graham. Mr. Graham's topic will be Management and Operations: Fostering Cultures of Innovation. The event is being held on Thursday, October 26 at Maritime Parc in Jersey City, New Jersey.
The workshop will address the timeliest issues facing today's data center engineers, architects and operations managers. Topics will include UPS deployment strategies, the latest advancements in data center physical security, and the advent of data center information management dashboards. Mr. Graham will be one of four experts that will cover the following:

What are the tradeoffs involved in deciding whether to outsource or self-operate? How do operations teams ensure uptime when majority of downtime occurs from human errors?
What are the pros and cons for migrating to an off-premise or hybrid IT infrastructure strategy, and how does that impact data center ROI considerations?
What types of audits should data centers engage in on a regular basis to ensure their anticipated ROI will occur?
What are the unique management techniques within the data center industry today?
Devising a strategic corporate plan that addresses retired, existing, and new facilities
Having systems in place that allow us to get ahead of the problem before customers even know it happened
How to address IT and server footprints that are flat or shrinking
How IT and infrastructure roles will need to pivot to evaluate and manage cloud and colocation providers effectively
Analysis of the impact of temperature changes in the data centers
For more information on CAPRE's Data Center Operations, Architecture & Engineering Workshop, visit the event's home page.
About Critical Environments Group
Critical Environments Group (CEG) enables its clients to effectively manage, maintain and optimize their data centers and other IT environments. We're meeting the needs of this rapidly evolving industry by achieving value for channel partners or end users throughout the data center lifecycle. CEG's team of experts is unmatched in its ability to provide intelligent assessments and solutions for achieving readiness, reliability and efficiency today and tomorrow.
Critical Environments Group is setting a new standard in the DCIM space by making the relationship our highest priority. We're thinking beyond just a product or problem. Instead, we're thinking about what we can do to take your critical environment to the next level. This client commitment, comprehensive industry expertise, and our partnerships with product vendors that are known and respected around the world, are what allows us to bring value to an engagement right from the start. criticaleg.com