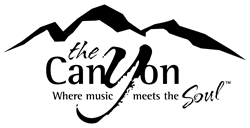 Los Angeles, CA (PRWEB) October 25, 2017
Sterling Venue Ventures (SVV), the owner and operator of five premier live music and event venues throughout southern California, brings their independent spirit and monopoly breaking practices to all aspects of their business, from booking, to artist relations, food, and more. This philosophy carries over into their top-notch customer experience in numerous ways. One of the most important is the smaller scale and more intimate setting in each of the company's venues: The Canyon Agoura Hills, The Canyon Santa Clarita, The Rose in Pasadena, The Saban in Beverly Hills, and The Libbey Bowl in Ojai.
While other theatres and halls book similar types of big-name acts to those booked at SVV's locations, those other venues give fans a less personal experience. Those venues often seat the audience far from the stage, leaving them to watch video screens rather than the 'ant-sized' performers themselves. SVV's locations (including the brand-new Canyon in Santa Clarita) feature a more intimate setting, where every seat is close to the stage for a far superior experience. Fans are much more immersed in the performance, and the venue's state-of-the-art video screens help enhance the performance rather than replace it. Moreover, SVV is committed to bringing these acts to audiences at a fair, reasonable price – making a great night out a great value.
One major aspect of SVV's 'monopoly-breaking' practices is their ability to book acts for multiple shows across Southern California, keeping artists free of the contract clauses that other companies use to reduce competition. In this and numerous other ways, SVV truly cares about each artist they book – ultimately creating lasting partnerships and loyalty leading to better performances and bigger acts booked for SVV's audiences.
Another big part of a night out at most SVV locations is their dinner service, which turns 'just a concert' into an entire evening where fans can enjoy pan-seared filet mignon or a plate of vegetable lasagna while appreciating each other's company prior to the show. SVV takes pride in their menu, influenced by world-renowned restaurateurs, and their incorporation of technology into the ordering and dining experience. The company has recently started a pilot program where patrons can send a text to have drinks quickly delivered to their table in an effort to provide the best, most convenient service possible.
About Sterling Venue Ventures:
Sterling Venue Ventures (SVV) produces over 700 concerts per year in Southern California at its highly respected entertainment venues, including The Canyon in Agoura Hills and in Santa Clarita, The Saban in Beverly Hills, The Rose in Pasadena, and The Libbey Bowl in Ojai. The company's management team owns decades of experience in promotion, finance, marketing and the execution of concerts performed by national headlining talent. Each of Sterling's venues have become well known throughout Southern California as prime entertainment destinations for the 30+ demographic, often booking acts from the 70s, 80s and 90s, with the occasional younger act. The venues have presented numerous notable artists from Styx to Kenny Rogers to Blue Oyster Cult, Buddy Guy, Air Supply, Dwight Yoakam, Paul Anka, and everyone in between.
In addition to live music, SVV's properties all have a major focus on a quality dining experience. Lance Sterling, who is also a chef, an avocado farmer, and football coach, envisions each of his venues as a place not only to enjoy great live music, but also to sit, relax, and enjoy a dinner with good friends for a great night out. The delightful ambience that fills all of SVV's venues illustrates the SVV slogan - "Where the Music Meets the Soul".
For more information about the Sterling Venue Ventures locations, "Where Music Meets The Soul," please visit:
Website: http://wheremusicmeetsthesoul.com
Video Promo for Sterling Venue Ventures: https://www.youtube.com/watch?v=NS1P0o3cHa0