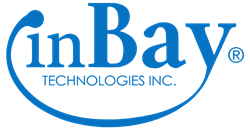 Cybersecurity firm inBay Technologies and voice biometrics company VoiceTrust collaborate to dramatically expand their respective solutions and market reach.
Ottawa, Ontario (PRWEB) October 25, 2017
inBay Technologies, developers of 'passwordless' authentication solutions, today announced a strategic collaboration with VoiceTrust, a developer of proprietary multi-factor authentication solutions. The Munich based German company, VoiceTrust, is an established voice and face biometrics firm with an impressive client list of global Fortune 500 enterprises, banks and insurance companies.
The sizzling cybersecurity market is witnessing growing importance and use of voice and face biometrics both embedded on devices and cloud-based. Voice biometrics especially is seen as a secure and convenient addition to authentication that provides improved protection against identity theft. It complements other factors in multi-level multi-factor authentication when establishing digital identity. Seen as the holy grail in the cybersecurity world, digital identity that cannot be compromised is what inBay Technologies delivers through its service.
"I'm excited to announce our collaboration with VoiceTrust," said Shane Young, President & CEO of inBay. "This collaboration will see two complementary technologies enhance each company's solution. It will let inBay add voice identification to our idQ® Trust as a Service digital identity platform that delivers the first and only digital identity that cannot be stolen. Moreover, it will enable inBay to get a foothold in the European market."
"We are looking forward to having our combined offering and collaboration with inBay assist us in extending our reach to new markets," said Bettina Stearn, CEO of VoiceTrust. "inBay and VoiceTrust teams have designed a joint solution that adds voice biometrics to idQ Trust as a Service, and VoiceTrust now has a cybersecurity authentication extension of its offering to take to our existing and new clients in Europe, North America and around the world."
About inBay Technologies
inBay Technologies Inc. delivers a convenient, safe and secure access to enterprise services and applications. The company's idQ® Trust as a Service (TaaS) is a unique and innovative SaaS that eliminates the need for user names and passwords. The idQ® TaaS is a highly reliable and scalable mutual identity assurance platform. It enables companies of all types and sizes to employ leading edge multi-level, multi-factor 'passwordless' authentication and delegated authorization solution. Visit http://www.inbaytech.com for more information about the company.
About VoiceTrust GmbH
VoiceTrust's multi-factor authentication solutions are trusted by industry leaders to prevent identity theft, protect access to business and consumer applications, and deliver a more enjoyable user authentication experience. Fortune Global 500 organizations rely on VoiceTrust's 17 years of biometrics authentication experience and successful track record to securely and remotely verify the identity of their users. VoiceTrust is ISO 9001 and Common Criteria certified for the delivery of quality multi-modal biometric solutions consulting, solution deployments, and customer support. The company's voice-, face- and knowledge-based identity verification solutions are used by banks, insurance companies, call centers, hospitals, and telcos across North America, Europe, and the Middle East. VoiceTrust is owned by Dutch private equity firm Ramphastos Investments and headquartered in Munich, Germany with additional offices in the USA. For more information about VoiceTrust, visit http://www.voicetrust.com.
# # #
Media Contact
Dobrila Moogk
VP, Marketing
inBay Technologies Inc.
Phone: 613.591.1000 ext. 132
Email: dobrila.moogk(at)inbaytech(dot)com