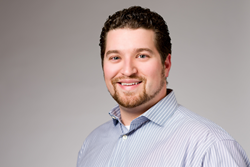 AUGUSTA, Ga. (PRWEB) October 26, 2017
Bluff Plantation, a comprehensive residential addiction recovery program located outside Augusta, Georgia, has named Daniel Lettenberger-Klein, MS, LMFT, as its new Executive Director.
Bluff Plantation is one of seven recovery programs located across the United States that are part of Atlanta-based RiverMend Health, LLC, a premier provider of scientifically driven behavioral health services for those suffering from alcohol and drug dependency, eating disorders and addiction-related diseases. In his new position, Lettenberger-Klein will oversee Bluff Plantation's business operations, work closely with a multidisciplinary team on recovery programming and clinical processes related to patient care, and ensure compliance with Joint Commission accreditation requirements.
Lettenberger-Klein has worked in every level of substance abuse treatment including as a substance abuse counselor, family therapist and counseling supervisor. Before joining RiverMend Health as Executive Director of RiverMend Health Center and Atlanta Addiction Recovery Center, Lettenberger-Klein served as the executive, clinical and regional director for a detox center with locations in three states.
Lettenberger-Klein holds a Master of Science in Marriage and Family Therapy from Purdue University, and a Bachelor of Science in Psychology from Bradley University.
"We're thrilled to have Daniel fill the Executive Director role at Bluff Plantation," said Edmund Bujalski, Chief Executive Officer of RiverMend Health, LLC. "His clinical expertise, business acumen and compassion will enable Bluff Plantation to continue to offer highly individualized, integrated patient care."
Bluff Plantation is led by board certified physicians and credentialed clinicians, and guided by a Scientific Advisory Board comprised of internationally-recognized experts in addiction, behavioral health, neurology, neuropsychiatry, epidemiology, psychology, psychiatry and neurobiology.
About Bluff Plantation
Spanning 178 beautiful acres on the Savannah River just outside Augusta, Georgia, Bluff Plantation is one of the most comprehensive, scientifically-driven addiction treatment centers in the United States. Our team of renowned addiction medicine physicians and clinicians deliver multidisciplinary addiction treatment and rehabilitation therapies in a secluded, five-star residential setting. Affiliated with the Medical College of Georgia at Augusta University, Bluff Plantation is led by medical director William S. Jacobs, M.D., a nationally recognized expert, triple board certified in addiction medicine, anesthesiology and pain medicine. For more information about Bluff Plantation, visit http://www.bluffplantation.com or call (844) 856-9450.
RiverMend Health is a nationwide provider of scientifically driven, specialty behavioral health services to those suffering from alcohol and drug dependency, dual disorders, eating disorders, obesity and chronic pain. Founded on the belief that addiction, eating disorders and obesity are the nation's most pressing healthcare challenges, the company brings together the world's preeminent experts and a nationwide network of recovery programs to provide neuroscience-driven treatment, research and education. To learn more about RiverMend Health, visit http://www.RiverMendHealth.com.
# # #