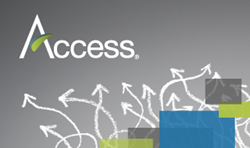 I've been managing software projects at our hospital for 28 years and the Access electronic signatures project was by far the easiest implementation I've been a part of.
Sulphur Springs, TX (PRWEB) October 24, 2017
Access today announced that Thibodaux Regional Medical Center in Louisiana has successfully deployed its electronic signatures solution. This will enable the hospital to capture authorized consents and other forms that are part of the admissions packet at the point of entry, without generating, copying or scanning paper.
Previously, when a patient came to the front desk in admissions or the emergency room (ER), a registrar collated a packet of required forms. The patient then went through and filled these in, and used a pen to sign each page. Once they were done, the registrar scanned the forms packet and gave a copy back to the patient.
The Access system has transformed this process. Now, a packet of eForms is automatically generated on demand with patient demographics pre-populated. The registrar shows the patient the forms they will be signing, which they authorize using a convenient electronic signature tablet. Upon completion, the eForms and accompanying eSignatures are routed directly into the patient's record via MEDITECH Scanning and Archiving.
"I've never seen our registration staff so excited to start using a new system," said Kim Cortez, billing systems specialist at Thibodaux Regional. "Now that the Access system is live they love it and so do our patients."
One of the keys to Thibodaux Regional's early success was the positive relationship between the hospital staff and Access's professional services team.
"I've been managing software projects at our hospital for 28 years and the Access electronic signatures project was by far the easiest implementation I've been a part of," Cortez said. "From Vania our project manager to Clayton our account manager to Bob our workflow consultant, the Access team was excellent. They were on top of everything, communicated clear updates daily and were always asking, 'How can we help?'"
At a busy hospital that is fully invested in improving patient care through technology, there are always multiple IT/IS projects at any one time. During the implementation of the Access system, Thibodaux Regional was in the middle of upgrading its MEDITECH EHR and wasn't sure how well the Access project managers would adapt to this. Cortez was pleasantly surprised by what happened next.
"Our project manager from Access let us put everything on hold so we could focus on the MEDITECH upgrade," she said. "I was amazed by how flexible she was with the process and this was very helpful. Now the two systems are working well together and we haven't had any hiccups."
About Access
For more than 15 years, Access has developed electronic forms management solutions that eliminate the unnecessary expense, risk and inefficiency of paper forms. Our 100 percent paperless technology enables organizations in any industry to capture, manage, sign and share forms data without printing or scanning. Learn more at http://www.accessefm.com and help Access's partner The Last Well bring clean water and the Gospel to Liberia at http://thelastwell.org.
About MEDITECH
Healthcare is long overdue for genuine disruption and innovation. MEDITECH is helping care organizations to reclaim their productivity, coordinate care, and do more for patients with its mobile Web Electronic Health Record (EHR). With 2,400+ customers, across 22 different countries, MEDITECH solutions are empowering users to provide higher quality care, with greater efficiency, to more people, at a lower cost. A leading EHR vendor with over 45 years of experience, MEDITECH is helping care organizations reach their clinical, analytical, and financial goals. For more information on how MEDITECH is transforming healthcare and building the next generation of EHR leaders, go to https://ehr.meditech.com.