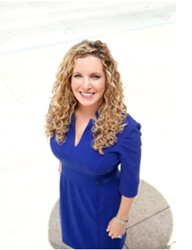 The opportunity to serve Dallas County with professionalism and political acumen is a responsibility and exciting challenge.
DALLAS (PRWEB) October 25, 2017
Missy Shorey, President & CEO of Shorey Public Relations is announcing her candidacy to serve as Chairman of the Dallas County Republican Party.
"Concerned activists, voters and citizens in Dallas County deserve to have a principled leader advocating for Republican values who works tirelessly to elect conservative candidates committed to expanding opportunity, protecting life and liberty while defending democracy against the threats of voter fraud which are being prosecuted in the DFW Metroplex," Shorey said.
Shorey's campaign is focused on expanding the Republican party with grassroots efforts and proactive communication, fundraising for efficient operations and campaign contributions while electing Republicans in 2018 and beyond.
"As a lifelong activist that has worked in the trenches for decades starting out as a Teenage Republican, then working as a U.S. Senate staffer, then a proven entrepreneur serving campaigns and conservative women in Congress, the opportunity to serve Dallas County with professionalism and political acumen is a responsibility and exciting challenge. I will take on the role of chairman with vigor, humility and cutting edge campaign techniques that will remind Republicans of our love for our Constitutional Rights and compassion for fellow citizens. We are here to give voters real choice, along with powerful opportunities that lift families and citizens of one of the greatest counties in the nation -- Dallas County.
At the same time, we are putting the left on notice that their era of oppression of our rights and liberties in all parts of this county and all communities will no longer be accepted."
About Missy Shorey
Missy Shorey is the proud owner of Shorey Public Relations. Since 2012, Missy has served as the Executive Director of Maggie's List, a federal PAC dedicated to electing women to U.S. Congress who stand for fiscal conservatism, less government, more personal responsibility and strong national security.
Prior to founding Shorey Public Relations in 2004, Missy held positions at leading public relations and public affairs agencies after serving as a staffer in the U.S. Senate and on congressional campaigns.
As the daughter of a Coast Guard rescue pilot and the wife of a retired Air Force officer, through decades of multiple moves, Missy learned from a young age what it means to serve our nation and is committed to serving the communities of our county. She and her husband Marc, a retired Air Force Lt. Colonel, with their shelter dog, Holley Bear, have all found their "forever home" in Lake Highlands where Marc is a pilot for Southwest Airlines and Missy continues to manage Shorey Public Relations. They are committed to making a difference here in Dallas County.
Website: http://www.missyshorey.com
CONTACT:
Matt Langston
(703) 901-2595
Pol. Adv. Paid for by Missy Shorey for Dallas County Republican Party Chair.