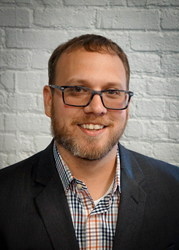 CHICAGO (PRWEB) October 30, 2017
ktMINE, a Chicago based intellectual property (IP) information services firm, announced today they are a Silver Sponsor of the 2017 TP Minds West Coast Conference, taking place from November 7-8, 2017 at the Sheraton Fisherman's Wharf, San Francisco. The conference gathers Transfer Pricing (TP) professionals from across the West Coast and beyond to share insights and best practice advice on the latest TP challenges to High-Tech and Digital Economy Corporations.
ktMINE will be giving a breakfast briefing the morning of November 8th titled "Overcoming Asymmetric Data: Leveraging Public Data." John Wiora, Chief Operating Officer, will be presenting. Brett Schoell, Business Development Manager for the TP & BEPS market will also be in attendance and available at the ktMINE booth to answer any questions regarding ktMINE data.
TP Minds West Coast brings together both corporate and consulting transfer pricing professionals to meet and discuss a wide range of topics. The agenda this year includes topics such as "TP Challenges at the Cutting Edge of the Digital Economy", "Value Chain Analysis – Not Just for Transfer Pricing Anymore", "Hard to Value Intangibles and Comparability Challenges" and more.
For additional information about the 2017 TP Minds West Coast Conference, please visit the conference website.
About ktMINE
ktMINE, headquartered in Chicago, IL, is an IP information firm founded in 2008. Focused on minimizing research time, maximizing analysis power, and strengthening business decisions, ktMINE provides businesses across the globe access to insights on industry players, technologies, and developments. For more information, visit http://www.ktmine.com, or contact ktMINE to schedule a meeting.