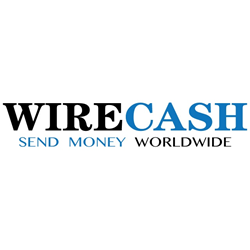 SANTA MONICA, Calif. (PRWEB) October 26, 2017
WireCash.com, the only online and mobile marketplace for international money transfers announced today it will begin to offer the services of Envios de Valores La Nacional.
La Nacional, a U.S. licensed money transmitter, provides money transfers to more than 85 countries in Latin America, Africa, Europe and Asia. La Nacional provides real-time payout of money transfers, maintaining a network of more than 30,000 global locations including bank branches and retail stores, enabling deposit to account, cash pickup and home delivery.
"We're very pleased to start offering the services of La Nacional to online money senders in the WireCash marketplace," said Ran Grushkowsky, CEO and Co-Founder of WireCash. "La Nacional provides excellent proprietary money transfer services previously inaccessible online. Working together with WireCash, La Nacional's customers can access their services from any computer, tablet, or smartphone."
"We're thrilled to join the WireCash money transfer marketplace," said Alan Friedman, President and CEO of La Nacional. "WireCash was our fastest path to offering our services online while maintaining full control of our brand, our prices and our services. We look forward to introducing our services to new customers online, while continuing to innovate within the expanding online money transfer arena."
WireCash plans to enable all La Nacional's money transfer services from their active states to respective countries on a rolling basis. La Nacional plans to continue to expand its services across additional states and countries in the near future.
According to the World Bank, more than $135 billion is sent abroad by U.S. residents each year. Total volume remitted to countries in Latin America continues to rise and annually surpasses $50 billion, with nations such as Mexico, Brazil, Guatemala, and Dominican Republic benefitting greatly.
WireCash looks forward to the exciting announcement of new money transfer partners in the coming months.
About WireCash
WireCash.com is the online and mobile marketplace for international money transfers. WireCash offers U.S. residents online access to a range of money transfer, bill payment, and reload providers to send money home to family and friends in over 100 countries. WireCash.com is based in Santa Monica, CA.
About La Nacional
La Nacional has been a leading money transmitter for over 25 years servicing U.S. residents in more than 20 states. The company provides money transfers to more than 85 countries, with more than 35,000 points of payment and company-owned retail stores. For more information, visit http://www.lanacional.com/.