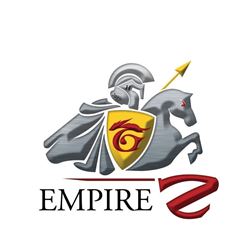 The stronger someone's relationships are, the better they will be as a leader.
HOUSTON (PRWEB) October 31, 2017
When it comes to talent acquisition, Empire Z Inc. doesn't pre-judge on education or experience as they believe that as long as someone possesses a strong work ethic, the right student mentality and a commitment to succeed they can provide them with all of the necessary tools for success. However, they do look for people with leadership capabilities as they believe that effective leadership is the secret to success.
About Empire Z: http://www.empirezusa.com/about-us/
The outsourced sales and marketing specialists have published their guide to becoming an exceptional leader.
1. Inspire and motivate others
Empire Z Inc. believes that the primary role of a leader is to motivate and inspire others. This can be done by creating a vision of the future that people can buy into, and talking about the bigger picture to galvanize and motivate a team to work together to achieve a common goal. The best leaders know what buttons to push to get the best out of their people.
2. Integrity and honesty
Empire Z Inc. encourage integrity and honesty in all areas of business. Great leaders recognize the importance of transparency; they stay true to their word, and they follow through.
3. Build relationships
Success in both business and life is dependent on good relationships claims Empire Z Inc. The Houston-based sales and marketing specialists state that budding entrepreneurs and business owners must take time to build and solidify relationships with their team, customers, business partners and associates. "The stronger someone's relationships are, the better they will be as a leader," commented Bing Zou, CEO at Empire Z Inc.
4. Drive results
Empire Z Inc. argues that the most successful leaders are continually striving to do better, never settling for the position they are in. The firm believes that great leaders possess a high level of perseverance and drive and that they are always looking to do more.
5. Develops others
The most important role of a leader is to develop others to replace themselves claims Empire Z Inc. The firm is committed to the development of the people they work with, and they contend that the most effective leaders recognize the importance of developing others. At Empire Z Inc. they are passionate about development, and they offer ongoing coaching and training to help their professionals expand their knowledge and skillset. "The investment of time into people will inspire the next generation of leaders," commented Mr. Zou.
Empire Z Inc. is an outsourced sales and marketing firm that takes a fresh approach to marketing for their client's unique requirements. Based in Houston, TX, the innovative company develops marketing campaigns that generate a holistic brand image for their customers. Empire Z Inc. believes that businesses need to focus on developing leaders to help their business prosper.