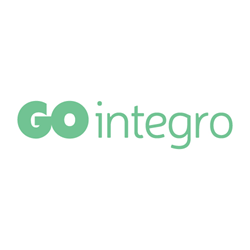 "The power of Employer Branding to attract and retain the best collaborators is unquestionable. To build a strong brand you must connect the values of an organization and Human Resources policies with its corporate brand". German Dyzenchauz, CEO & Co-founder. GOintegro
BUENOS AIRES, Argentina (PRWEB) October 27, 2017
GOintegro, Latin America's leading Employee Engagement Platform, has published the results of its 3rd Latin American Employer Branding Survey, which reveal how HR leaders are facing issues related to recruitment and retention of talent from a branding perspective.
More than 1.400 Human Resources professionals were surveyed. With great participation from large and small companies with presence in Argentina, Chile, Brazil, Colombia, Mexico and Peru.
Through 15 questions different Employer Branding insights were revealed. Concluding that Latin American companies have realized that Employer Branding is a vital action to reduce turnover and improve work environment.
"The power of Employer Branding to attract and retain the best collaborators is unquestionable. To build a strong brand you must connect the values of an organization and Human Resources policies with its corporate brand". German Dyzenchauz, CEO & Co-founder. GOintegro
Key survey findings include:

Importance of Employer Branding rises with double the participation than previous years
45% of the respondents rated the importance of Employer Branding with a grade of 6 or higher on a scale of 1 to 7.
47% of companies plan to increase their investment this and next year.
54% of companies use the turnover rate as the main indicator to measure the impact of their Employer Branding efforts.
79% has implemented a recognition program as an initiative to improve its Employer Brand.
The report also covers the main channels used to promote companies Employer Branding efforts: email takes the lead but the use of internal social networks has increased from 34% to 41%, in addition to a significant rise in the use of external Social Media like Facebook 37% and Linkedin 37% which grew 4 and 7 points respectively. Video (29%) stands out increasing its popularity by 5 points.
"Digital Transformation is a big part of the Employer Brand; today, LinkedIn, Facebook pages, reviews, and other social networking profiles identify where people work and the experiences they've had with an organization. Therefore, the things that people publicly share must also be part of companies Employer Branding efforts,." German Dyzenchauz, CEO & Co-founder. GOintegro
Results indicate that Employer Branding has definitely moved from something "nice to have" to a critical feature on leadership agendas, with 47% of the surveyed companies planning to increase their investment this and next year. Today Latin american companies have realized that the Employer Brand represents one of the key components in an organization's overall Human Resources strategy, increasing its importance and thus its investment.
The survey reveals that Employer Branding is taking the lead it deserves. Companies in Latin America are adapting their strategies to promote culture and brand image.
The survey results are available in a free report. [Please click here if you wish to review the document in PDF version]
About GOintegro
GOintegro is Latin America's leading Employee Engagement platform, used daily by more than 500 corporate clients, representing over 1 million people, as their main tool for driving employee engagement.
Offering a single platform with integrated Applications to develop all your Communication, Recognition, Benefits, Rewards & Incentives initiatives.
With 130 employees present in 12 countries, GOintegro covers all Latin America's Employee Engagement needs.
More than 500 companies, from 100 to 100,000 employees,
use GOintegro day by day to boost organizations Digital Transformation.
For more information please contact:
José Guerra
Chief Marketing Officer, GOintegro
Cell Phone: +56 9 6616 8188
Email: jose.guerra(at)gointegro.com