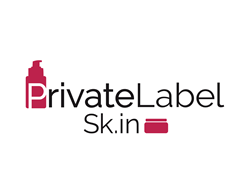 ST. PETERSBURG, Fla. (PRWEB) October 31, 2017
Private Label Skin, a company that develops and produces innovative health and beauty products for advertisers, is pleased to announce that they will sponsor the ADSUM 2017 summit.
To learn more about Private Label Skin and the high quality private label products that they develop and manufacture, please check out http://www.privatelabelsk.in.
Private Label Skin is happy to be a sponsor at ADSUM for the second year in a row for this unique event.
"Our partnership with ADSUM is part of Private Label Skin's continued commitment to the advertiser community. We are glad to continue to align with top tier marketers to offer turn-key private label skin care and nutra products," remarked Dan Raley, Marketing Director. "We look forward to, again, being part of this great event."
ADSUM is not only a gathering of the elite thought leaders in the space, the unique summit and its many activities are sure to be popular with attendees. People who register can take visit the Tycoon Saloon at the Hotel Jerome, a brick hotel that was built in the 1880s. On Saturday, the Wellness Room will open at both hotels, and the ADSUM Base Camp Networking Brunch in the St. Regis Courtyard is sure to be well-attended.
The afternoons are mainly devoted to informational sessions at the St. Regis Grand Astor; those who are interested in attending can check the ADSUM website for updates on what subjects and speakers will be scheduled.
Unlike other trade shows where attendees are kept busy from morning until night, the founder of ADSUM has added plenty of free time activities to the schedule; this will give people the chance to relax and network with new friends.
The team who is busy organizing the ADSUM 2017 event is also thrilled to have Private Label Skin on board as a sponsor.
About Private Label Skin:
Private Label Skin (PLS) maximizes the life of campaigns for hundreds of specialty retailers. PLS develops, manufactures, packages and fulfills premium skin care products. PLS provides a turn-key solution with an industry-leading account management team that makes running campaigns as smooth as possible.
About ADSUM:
ADSUM is the premiere Advertisers Summit. The event will be held in Aspen, CO December 8-10, 2017. Learn more or register today at https://event.adsum.net/.