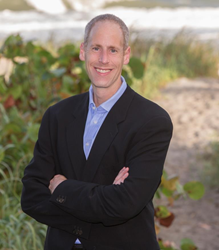 PALM BEACH, Fla. (PRWEB) October 26, 2017
Haute Residence welcomes Isaac Klein to its invitation-only network of top brokers. As a member of Haute Residence, Klein exclusively represents the luxury real estate market in Coastal Palm Beach and Palm Beach Island, Florida.
Dedicated, innovative and influential in the South Florida real estate industry, Klein works with private clients and specializes in the high-end residential properties in Coastal Palm Beach, Palm Beach Island and select gated communities. No matter the transaction – be it an investment or a purchase of a trophy property – Klein works tirelessly to exceed his clients' expectations.
Not only does Klein understand real estate, he possesses the marketing acumen to provide his clients with wrap-around services. Klein overseas the strategic marketing operations for SipKlein Luxury Real Estate, where he devises advanced data targeted marketing campaigns to proactively reach buyers. With advanced real time data and geo-targeting, Klein's listings reach global luxury homebuyers online anywhere at any time.
Klein's work history includes a background in Private Security, Finance and most recently as the CEO of an Internet Marketing Firm. His unique and deep background in Finance, Business and Marketing provides one-of-a-kind real estate services valued by his discerning clientele.
From Manhattan's Upper East Side and Paris, France, Klein attended Brandeis University in Waltham, Massachusetts, where he obtained a Bachelors of Arts and played on the men's varsity basketball team as well as met his wife Caryn. Klein is a traditional family man with strong values and a deep commitment for hard work with great results for his clients. When not working, he enjoys spending time with his family and being outside in the amazing Florida weather.
Klein is also passionate about many non-profit causes both national and local, especially relating to: animal rescue and adoption, anti-defamation and tolerance, and supporting many local causes in the area.
About Haute Residence:
Designed as a partnership-driven luxury real estate portal, Haute Residence connects its affluent readers with top real estate professionals, while offering the latest in real estate news, showcasing the world's most extraordinary residences on the market and sharing expert advice from its knowledgeable and experienced real estate partners.
The invitation-only luxury real estate network, which partners with just one agent in every market, unites a distinguished collective of leading real estate agents and brokers and highlights the most extravagant properties in leading markets around the globe for affluent buyers, sellers, and real estate enthusiasts.
HauteResidence.com has grown to be the number one news source for million-dollar listings, high-end residential developments, celebrity real estate, and more.
Access all of this information and more by visiting: http://www.hauteresidence.com