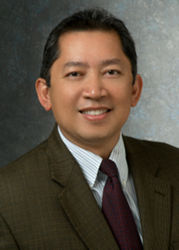 Park AFM is an essential industry tool for material science researchers to understand nanoscale interfacial phenomena because the structure-property relationships can be greatly amplified.
SANTA CLARA, Calif. (PRWEB) October 27, 2017
Park Systems, world leader in atomic force microscopy (AFM) is offering a new webinar in its 101 Series on Nov. 2, 2017. The webinars given in this series by industry-leading expert, Dr. Rigoberto Advincula, Professor Department of Macromolecular Science and Engineering at Case Western Reserve University and editor-in-chief of MRS Communicationsare designed to help researchers understand leading edge developments in Materials Science research and applications. This webinar will focus on surfaces and interfacial phenomena, the study of behavior at the boundary between two phases of matter which requires advanced nanoscopic tools such as AFM to study this behavior at the molecular level. To register for the Nov. 2, 2017 Park Webinar on Interfacial Phenomena go to: https://register.gotowebinar.com/register/8847871606652650499
"The mastery of interfacial phenomena enables the scientific community to understand and explain many advanced material science interactions at the nanoscale level, requiring advance nanoscopic tools to measure and document the phenomena," explains Dr. Advincula, who has presented seminars for Park Systems on other related topics as part of Park NanoAcademy. "Park Systems Atomic Force Microscopes are a very valuable tool in the investigation of surfaces and interfaces since it allows for the use of surface force interactions and surface probe measurements to determine morphology or map surface interactions with field gradients and its interaction with a piezo driven cantilever tip."
There are many recent developments in interfacial phenomena that will be highlighted in this webinar including nanostructure polymer brushes, janus nanoparticles, colloidal synthesis of graphene, oil-oil solvent interactions, and rheological smart fluids. The webinar will also focus on current modern investigative analytical tools that are useful for determining the nature of these interfacial phenomena, such as atomic force microscopy, scattering, spectroscopy, and acoustic phenomena.
Interfacial phenomena can be divided into the 5 types of interfaces in matter and the science of interfacial phenomena investigates what occurs at each boundary between the different phases of matter. To fully understand surface and interfacial phenomena, researchers need a solid understanding of the physics and chemistry of the interfaces which requires the most advanced nanoscale investigative tools like Park Atomic Force Microscope.
"Park AFM is an essential industry tool for material science researchers to understand nanoscale interfacial phenomena because the structure-property relationships can be greatly amplified," comments Keibock Lee, President Park Systems. "Park Systems is presenting this webinar as part of Park Nano Academy, which offers valuable education and shared knowledge across many Nano Science Disciplines and Industries as a way to further enable nanoscale advances. We invite all curious nanoscience researchers to join our webinars and educational forums to launch innovative ideas that propel us into future nanotechnologies."
In this free webinar, Dr. Advincula will unveil the most recent scientific research applications in the exciting field of surface and interfacial phenomena and future potential next-generation technologies and applications. "The mastery of interfacial phenomena enables scientists to explain and appreciate applications in tribology, adhesion, nucleation and synthesis in micelles, emulsions, aerogels," explains Dr. Advincula. The free webinar will give a comprehensive overview for researchers in this field.
This webinar series is offered by Park Systems as part of Nano Academy, a platform for providing education and shared knowledge on the latest nanotechnology advances.
About Park Systems
Park Systems is a world-leading manufacturer of atomic force microscopy (AFM) systems with a complete range of products for researchers and industry engineers in chemistry, materials, physics, life sciences, and semiconductor and data storage industries. Park's products are used by over a thousand of institutions and corporations worldwide. Park's AFM provides highest data accuracy at nanoscale resolution, superior productivity, and lowest operating cost thanks to its unique technology and innovative engineering. Park Systems, Inc. is headquartered in Santa Clara, California with its global manufacturing, and R&D headquarters in Korea. Park's products are sold and supported worldwide with regional headquarters in the US, Korea, Germany, Japan, and Singapore, and distribution partners throughout Europe, Asia, and America. Please visit http://www.parkafm.com or call 408-986-1110 for more information.
About Prof. Rigoberto Advincula
Prof. Rigoberto Advincula, Professor with the Department of Macromolecular Science and Engineering at Case Western Reserve University and Research Professor at the Department of Chemistry and Department of Chemical Engineering at the University of Houston is recognized industry-wide as an expert regarding polymer and materials and is the current editor-in-chief of MRS Communications. Dr. Advincula is the recipient of numerous awards including Fellow of the American Chemical Society, Herman Mark Scholar Award of the Polymer Division, and Humboldt Fellow. He did Post-doctoral work at the Max Planck Institute for Polymer Research and Stanford University and has published over 380 papers, including 195 peer-reviewed publications, 11 patents (and pending), and has co-edited the book on Functional Polymer Films, Polymer Brushes, and New Trends in Polymer Science