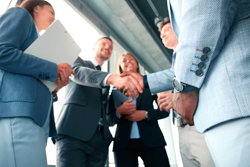 "No matter how many forms of marketing exist, whether it's mail marketing, media marketing or telemarketing, direct, face to face marketing will always be number one. The right way to treat people properly, is with white glove service and that's what the Sales Focus team provides." Rajiv K. Moudgil
MARRIOTTSVILLE, Md. (PRWEB) October 26, 2017
Intelligent Sales Solutions to Fit Every Industry across the US and Globally
Sales Focus Inc. (SFI), a US-based sales outsourcing company, announced today that it has launched a new initiative with a solar energy company. Sales Focus Inc., an International leader in Sales Outsourcing is able to provide immediate revenue generation by providing dedicated sales teams to individual companies across the US and Globally. To complement their growth in the Sales Outsourcing Industry, SFI has added recently added the following services -- Sales Consulting, Co-Sourcing and Recruiting -- to complement their existing portfolio of Intelligent Sales Solutions.
Sales Focus has been an expert in the Energy Industry for 17 years, being the first company to provide outside and inside sales teams to secure commercial and residential customers for our clients. Sales Focus has worked with some of the leaders in the Energy Industry, focused on new client acquisition and revenue growth with dedicated outside sales teams across the United States. SFI is excited to add another solar energy company to their portfolio, Crius Solar, launching two outside sales teams on the west coast. Crius Solar is a proud member of the Crius Energy family of best-in-class energy brands. Crius Solar offers a comprehensive range of solar plans for virtually every budget and need.
"No matter how many forms of marketing exist, whether it's mail marketing, media marketing or telemarketing, direct, face to face marketing will always be number one. The right way to treat people properly, is with white glove service and that's what the Sales Focus team provides." Rajiv K. Moudgil – Sales Director, Crius Solar
Over the past 20 years SFI has been recognized as the world's leader in providing Intelligent Sales Outsourcing Solutions to many industries across the US and Internationally, with partners in Europe, South America and The Middle East. Sales Focus has launched the following programs this month. Eurofeniks, an industry leader in modern and money saving building materials and is leading the way worldwide by introducing new and innovative construction and building supplies. Our two new inside teams include Appraiser Dashboard, a cloud based real estate appraisal management software that utilizes top of the line technology that streamlines the appraisal process through workflow management that you can access on multiple devices and The Coastal Group, a consulting, engineering and construction company, whose main focus is to assist their customers with internal plant projects, such as equipment upgrades, process and packaging projects, utility upgrades, and building and facility management projects.
Due to the expansion of its intelligent sales solutions products and programs, Sales Focus, Inc. has been the recipient of multiple honors and awards. The firm appeared on the list of Inc. 500/5000 fastest growing companies and was named one of the "Fastest 50" by SmartCEO magazine and listed on Build 100 and Tech 2000 as one of the fastest growing privately held companies in the United States. In 2016 Sales Focus was awarded the Excellence Award for Client Services, Smart CEO Future 50 and Excellence Award for Recruiting.
ABOUT SALES FOCUS, INC.
Sales Focus, Inc. is a sales solutions provider that focuses exclusively on developing innovative sales solutions for organizations that require a greater sales reach in the United States and Globally. Founded in 1998, Sales Focus Inc. pioneered the sales outsourcing industry by deploying dedicated outsourced sales teams that are recruited, trained and managed to meet each clients' revenue goals. Sales Focus Inc. utilizes its S.O.L.D.™ process to build a sales plan, implement the plan and manage inside sales or feet-on-the-street, business-to-business sales teams that excel in client acquisition in the SMB marketplace. To discuss Sales Focus, Inc.'s cost containment and profit enhancement solutions, or for more information about Sales Focus and their other innovative products, call 410-442-5600 or visit the website at http://www.SalesFocusInc.com and request a free white paper.