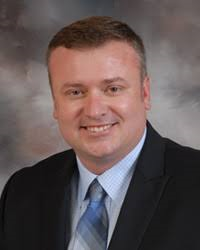 We are uniquely positioned to become the leading compliance partner for mortgage lenders.
CARLSBAD, Calif. (PRWEB) October 26, 2017
The Compliance Group is pleased to announce the promotion of Jeremy Burcham to President. Burcham, who had previously served as Chief Strategy Officer and Chief Credit Officer, has been an important member of the TCG executive team for several years. In his new capacity as President, he will play a larger role in long-term business strategy and product development to better serve the needs of the TCG organization, TCG clients and the mortgage industry at large.
"Jeremy is already an indispensable part of our senior management team," said Annemaria Allen, TCG CEO. "His diverse industry experience makes him a great fit for the position. We look forward to his continued contribution as we evolve our vision for the role of TCG in this constantly evolving regulatory environment."
Burcham brings over a decade of mortgage industry executive experience. His expertise includes credit policy, compliance, quality control, due diligence and mortgage technology. Prior to joining TCG, Burcham served as Chief Operating Officer for ACES Risk Management Corp. Prior to that, he served as Assistant Vice President of Quality Control at Interthinx and Assistant Vice President of Operations at American Home Mortgage.
Burcham remains involved in mortgage industry thought leadership, with publication contributions, speaking roles and membership with regional and national Mortgage Bankers Associations. "I am thrilled to take on this new leadership role with TCG," said Burcham. "I believe we are uniquely positioned to become the leading compliance partner for mortgage lenders."
In his three-year tenure with TCG, Burcham has taken an active role in expanding operational capacity and embracing innovative technology solutions. As President, he will leverage his experience and industry knowledge to further advance TCG's client offering.
About TCG:
At its heart, The Compliance Group is a service-oriented company supported by unrivalled expertise. In response to regulatory changes over the past several years from the CFPB alone, TCG has made its mission to assist both its clients and the industry. Applying decades of compliance experience, expertise and common sense, TCG assists clients in easily navigating these new regulatory channels. To learn more, visit http://www.thecompliancegroup.net.