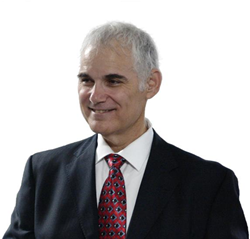 Self-direction can be just as easy to manage as any other type of IRA.
ATLANTA (PRWEB) October 30, 2017
The Self-Directed IRA is a powerful tool for retirement investors, but there are many who consider it an overly complicated way to manage their investments. According to Jim Hitt, CEO of American IRA, a Self-Directed IRA administration firm in North Carolina, this perception is mostly flawed, as self-direction can be just as easy to manage as any other type of IRA.
Jim Hitt, who took to the American IRA blog recently to address these concerns, believes that beginning investors have unique struggles with the concept of self-direction. "A lot of people tend to look at the Self-Directed IRA as something in the distance—something they want to do one day, when they have more knowledge, but not something for the immediate future."
The trouble with this approach, argues Jim Hitt, is that a Self-Directed IRA, like any other investment account, relies on the power of compound investing in order to build a long-term retirement nest egg. "And that means that people need to get investing as soon as possible," said Jim Hitt.
In the recent blog post at http://www.AmericanIRA.com, Jim Hitt explained that there are ways to make the Self-Directed IRA more manageable, even for first-time investors. While pointing out a recent Forbes article that brought up specific questions that every Self-Directed IRA holder should ask, Jim Hitt said that knowledge about IRAs is not as inaccessible as it might seem to some investors.
"The key to understanding Self-Direction is to realize that, at it's heart, it's simply a pure form of any IRA," said Jim Hitt. "Roth IRAs, 401(k)s…we're talking about the same type of accounts here. And that means that investors who participate in these simply are taking control over their accounts and choosing which assets they want to park their future retirement in."
That includes other assets such as real estate, precious metals, and ownership in private companies. Other options, including loans, provide a greater amount of flexibility than the traditional method of investing only in stocks and bonds.
"The key to understanding the Self-Directed IRA is simple," said Jim Hitt. "In a word, it's freedom. It's the flexibility to invest in the types of assets you know more about. But with freedom comes responsibility, including knowing the investment limits."
For more information, visit the blog at http://www.AmericanIRA.com or call 866-7500-IRA.
About:
American IRA, LLC was established in 2004 by James C. Hitt in Asheville, NC.
The mission of American IRA is to provide the highest level of customer service in the self-directed retirement industry. Mr. Hitt and his team have grown the company to over $250 million in assets under administration by educating the public that their self-directed IRA account can invest in a variety of assets such as real estate, private lending, limited liability companies, precious metals and much more.
As a self-directed IRA administrator they are a neutral third party. They do not make any recommendations to any person or entity associated with investments of any type (including financial representatives, investment promoters or companies, or employees, agents or representatives associated with these firms). They are not responsible for and are not bound by any statements, representations, warranties or agreements made by any such person or entity and do not provide any recommendation on the quality profitability or reputability of any investment, individual or company. The term "they" refers to American IRA, located in Asheville, NC.