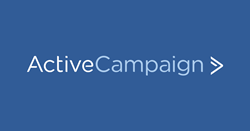 CHICAGO (PRWEB) October 26, 2017
ActiveCampaign, the leading intelligence-driven marketing automation solution for small businesses, today announced its integration with Woopra, a leading provider of customer journey analytics software, as a certified AppConnect partner to seamlessly unify customer data across apps to bolster personalization and engagement.
With the plug-and-play solution, teams can now leverage real-time in-app reporting and glean deeper insights into leads and deals with Woopra-supported webhooks.
"Best-of-breed solutions allow companies to create highly customized marketing stacks with the breadth and capabilities they need to serve their unique business needs, but they must take extra care to make sure these integrations are carried out correctly and efficiently," said Jason VandeBoom, CEO and founder of ActiveCampaign. "Integrations too should be best-of-breed, and with this new partnership we are expanding our network of integration partners -- allowing customers to build out tightly customized marketing stacks with plug-and-play solutions. Our aim is to provide customers with the integrations they need and to do the legwork for them so they can focus on the work that matters most."
ActiveCampaign currently integrates with over 150 apps to deliver a tightly unified best-of-breed marketing automation platform, empowering companies to create and customize agile and vertical-specific marketing stacks. The marketing automation and CRM platform provider offers Deep Data Integrations with e-commerce solutions, internal integrations with SaaS companies, and tighter integrations for vertical-specific companies and course creators using online learning platforms or learning managements systems.
"ActiveCampaign is a leading marketing automation provider and we couldn't be more excited to offer this powerful integration to our mutual customers," said Elle Morgan, Head of Partnerships at Woopra. Woopra customers can visit the ActiveCampaign listing in Woopra AppConnect to learn more about the benefits and how to begin leveraging the integration to design unparalleled customer experiences.
To learn more about the integration, please visit https://blog.woopra.com/announcing-the-woopra-and-activecampaign-integration-f2eb2f8aeb3b.
About​ ​ActiveCampaign
ActiveCampaign is a marketing automation and CRM solution that helps growing businesses find the perfect blend of automation and human touch. Since its founding in 2003, it's been ActiveCampaign's principle belief that all businesses need and deserve effective solutions to connect with customers. While ActiveCampaign provides a level of sophistication suited for enterprise level businesses, the accessibility of the platform makes it an ideal choice for SMBs. To learn more, visit http://www.activecampaign.com.
About​ ​Woopra
Woopra is the industry's leading fully-integrated Customer Analytics platform that helps organizations to visualize, analyze and experience every touchpoint in the customer journey, empowering data-driven teams to grow and innovate substantially faster. Supporting collaboration across every department, Woopra's approach to data is rooted in understanding the people behind the numbers. With more than 200,000 users and 1,000 innovative customers across the world, Woopra provides the first unified analytics solution that is used by SaaS, eCommerce and On-Demand services for understanding, engaging and connecting with customers through data. Learn more at http://www.woopra.com.