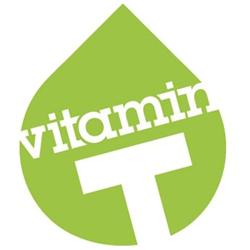 LOS ANGELES (PRWEB) October 27, 2017
Aquent and Vitamin T have announced the launch of their "Designing for Good" program, which was created to help design professionals make a difference in the world. Now in its second year, this unique program contributes $25,000, in the form of $5,000 grants to each of five designers, to use their skills and ideas in support of a nonprofit organization of their choosing.
According to Aquent's president, Cheryl King, "Great design is the cornerstone of any successful marketing campaign, whether for a global corporation or a regional pet shelter." King added, "We represent highly skilled designers who are passionate about a wide variety of important causes and who benefit from financial support to boost their marketing efforts exponentially."
A distinguished panel of judges from the design and creative industry will evaluate the submissions to choose which five proposals are most creative, feasible, and most likely to make the strongest impact for good.
The five designers chosen will employ their creative skills to help nonprofits raise awareness and ultimately attract more support. Prior awardees have created websites, educational materials, videos, and other essential marketing materials to spread the word about these organizations.
Among last year's recipients was UX specialist and content strategist Melissa Eggleston. Her grant enabled the North Carolina Coalition Against Domestic Violence to update their website, making it more user-friendly and less triggering to survivors of domestic violence. She was also able to create new educational materials and gain awareness for the nonprofit internationally.
Another grant recipient, Shelby Marshall, helped the nonprofit Understanding Our Differences create a web page and video to help attract fundraisers for their new online curriculum which promotes disability awareness in schools. Speaking about the grants, he said, "This program is so far above and beyond what anyone in this business is doing."
The remaining $5,000 grants were awarded to Ruchit Nagar, Micah Bazant, and Kathryn D'Introno to support their chosen nonprofits: Khushi Baby, New American Story Project, and Give a Beat.
According to president of Vitamin T Susie Hall, "By their very nature, designers are tireless problem solvers. They take a broad view of obstacles and find creative ways to solve those challenges. Last year's grant winners made a difference for their causes through design projects that mattered, and we are proud to again support designers and the nonprofits they care about most."
Designers looking to enter the 2018 competition for grants should upload a 90-second video submission to the "Designing for Good" website before December 5, 2017, for consideration.
For more information about the grants program, please visit the "Designing for Good" website or contact Aquent/Vitamin T.
About Aquent
For over 30 years, Aquent has been using data-backed methods and a personal touch to hand-match the best creative, marketing, and digital talent for Fortune 500 clients. In addition to providing subsidized medical, dental, and vision benefits, and a 401(k) plan, both talent and clients are invited to take advantage of free online training through Aquent Gymnasium. Learn more by visiting https://aquent.com.
About Vitamin T
Vitamin T is the talent agency for digital creatives. We personally meet each of our candidates face-to-face and conduct hands-on assessments and full portfolio reviews to ensure our talents' skills are best in class. We provide subsidized medical, dental, and vision benefits, as well as a 401(k) plan—not to mention free online training through Aquent Gymnasium. And because we're local, you'll always have highly qualified candidates as fast as humanly possible. To learn more, please visit: https://vitamintalent.com.
Contact Details:
Tim Donnelly, Media Contact
Phone: 323.475.7372
Email: tdonnelly(at)vitamintalent(dot)com
Address: Vitamin T
5670 Wilshire Blvd #1000
Los Angeles, CA 90036
Web: https://vitamintalent.com
Source: Aquent and Vitamin T