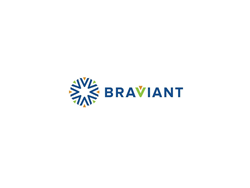 "We are thrilled to be a driving force behind their growth story as Braviant continues to help deserving, underserved consumers access responsible credit products online."Andy Thomas, Managing Partner at Redpoint
Chicago, Illinois (PRWEB) October 27, 2017
Braviant Holdings, a leading fintech startup that offers analytics and technology-driven credit solutions for underserved Americans, has entered into a $40 million Senior Secured Credit Facility with Redpoint Capital Group for its wholly-owned subsidiary, Balance Credit.
Balance Credit has more than doubled its year to date originations in 2017 and is quickly approaching profitability. Additional funding will fuel the company's continued growth story, including its ongoing efforts to expand into higher dollar, lower cost installment loans that better meet the needs of the new middle class. Since inception, Balance has facilitated nearly $100 million in credit access to deserving consumers whose less-than-perfect credit scores make it difficult to qualify for mainstream banking products.
"Braviant is uniquely positioned to serve the entire nonprime credit spectrum with innovative products and services, and Redpoint is our ideal debt partner as we enter the next stage of our growth phase," said Stephanie Klein, CEO, Consumer Lending at Braviant. "Redpoint has funded over $1 billion since inception and has a deep understanding of the specialty finance and fintech markets. We look forward to expanding alongside Redpoint and contributing to the consistent returns their investors have grown accustomed to over the past several years."
"Braviant's experienced management team and successful track record across almost 3 years of historical vintages gives us confidence in their ability to achieve significant growth in the coming years while maintaining an unwavering focus on solid underwriting and profitable unit economics," said Andy Thomas, Managing Partner at Redpoint. "We are thrilled to be a driving force behind their growth story as Braviant continues to help deserving, underserved consumers access responsible credit products online."
Balance recently announced its expansion into the California market. With this new credit facility now in place, Balance is further positioned to meet the needs of the estimated 26 percent of Californians who are currently underserved by traditional banking products. In addition to California, Balance also offers or arranges personal loans in Delaware, Missouri, New Mexico, Ohio, South Carolina, Texas, Utah and Wisconsin.
About Braviant Holdings
Braviant Holdings is a Chicago-based fintech company that uses advanced analytics and proprietary technology to streamline the borrowing process and transform how people access credit online. Braviant's rapid growth since inception is a testament to the company's ability to develop innovative credit products that look beyond a traditional credit score to help deserving consumers build a better financial future.
About Redpoint Capital Group
Redpoint Capital Group is a Dallas-based investment company focused on managing and deploying capital into Specialty Finance and FinTech markets through asset-based lending opportunities. Redpoint focuses on delivering attractive risk-adjusted returns to its clients through privately negotiated transactions with middle market companies. The firm is managed by experienced executives with decades of experience operating finance companies, deploying capital as lenders and investors, and advising companies across capital markets activities.
# # #
CONTACT:
Braviant Holdings
William Livermore
917-620-0774 (o)
media@braviantholdings.com
Redpoint Capital Group
Clayton Huffstutter
469.249.1000 (o)
info@redpointcapitalgroup.com