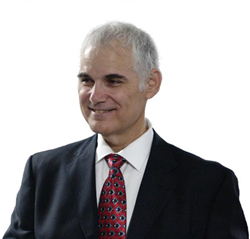 After investors learn the limits of the Self-Directed IRA, they find that the freedoms far outweigh the prohibited transactions.
ASHEVILLE, N.C. (PRWEB) October 30, 2017
With the ability to invest in real estate, precious metals, and a variety of other assets, investors who turn to a Self-Directed IRA have plenty of freedom and flexibility at their disposal. But there are plenty of prohibitions that limit the ability of the average investor to create a retirement nest egg entirely of their own imagination—and according to Jim Hitt of American IRA, those prohibitions are essential knowledge for anyone interested in building a successful nest egg.
Taking to the American IRA blog to clear up which assets and transactions are prohibited and which are not, Jim Hitt explained that investors need to be aware of these limitations before venturing on their own with a Self-Directed IRA. "As a Self-Directed IRA administration firm CEO myself, I know the power of these self-directed accounts," said Jim Hitt. "But without responsible management, investors can run into a bevy of problems, many of which completely erase any of the benefits that they otherwise could have had through self-direction."
One example, says Jim Hitt, is that real estate investors will not be able to live in an investment they own. The strict separation of real estate as part of a Self-Directed IRA from personal use highlights the kinds of prohibitions made by the IRS, says Jim Hitt. "The key to understanding this is that an investor's Self-Directed IRA has to be considered a separate entity. Investors trying to use their retirement accounts to benefit their personal lives now are in for a rude awakening."
Because stiff penalties and fines can erase much of the progress made through investing in an independent retirement account, Jim Hitt recommends working with experts to ensure that all prohibited transactions and investments are avoided. "The good thing about all of this is that there are people willing to help," said Jim Hitt. "And it's not as complicated as it sounds at first. It's simply a matter of knowing one's limits. After investors learn the limits of the Self-Directed IRA, they find that the freedoms far outweigh the prohibited transactions."
For more information, visit the blog at http://www.AmericanIRA.com or call 866-7500-IRA to call American IRA—a Self-Directed IRA Administration Firm in North Carolina—to learn more.
About:
American IRA, LLC was established in 2004 by James C. Hitt in Asheville, NC.
The mission of American IRA is to provide the highest level of customer service in the self-directed retirement industry. Mr. Hitt and his team have grown the company to over $250 million in assets under administration by educating the public that their self-directed IRA account can invest in a variety of assets such as real estate, private lending, limited liability companies, precious metals and much more.
As a self-directed IRA administrator they are a neutral third party. They do not make any recommendations to any person or entity associated with investments of any type (including financial representatives, investment promoters or companies, or employees, agents or representatives associated with these firms). They are not responsible for and are not bound by any statements, representations, warranties or agreements made by any such person or entity and do not provide any recommendation on the quality profitability or reputability of any investment, individual or company. The term "they" refers to American IRA, located in Asheville, NC.