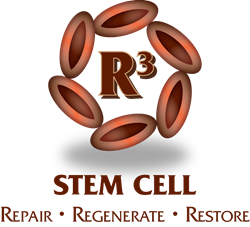 Over 75% of patients with pelvic pain obtain relief with stem cell therapies at R3 Stem Cell!
Chander, Arizona (PRWEB) November 06, 2017
R3 Stem Cell is now offering effective pelvic pain treatment with regenerative medicine procedures at a Center of Excellence in Arizona. The treatments work exceptionally well for chronic pelvic pain that has not responded to traditional treatments. Call (844) GET-STEM for more information and scheduling on stem cells for pelvic pain.
Chronic pelvic pain may lead to significant disability, with difficulty working or participating in recreational activities. With regenerative medicine, effective relief is often obtained so that patients can return to these activities successfully.
The physician providing treatment is a Board Certified women's care expert, and nationally recognized. Dr. Richard Demir is highly respected, and provides minimally invasive options.
The treatments work well for endometriosis, interstitial cystitis, pudendal neuralgia, fibroids, scar tissue and more. The amniotic fluid used is FDA regulated and comes from consenting donors after a scheduled c-section. There are no ethical issues, and the material includes hyaluronic acid, growth factors, cytokines and lots of live stem cells. All treatments are offered as an outpatient.
Initial studies are showing long term benefits of the regenerative procedures, and there is no need for any harvesting from the patient. Currently, Dr. Demir is offering a complimentary initial consult. For those desiring to travel to Arizona from outside driving distance, a complimentary phone consultation is offered and R3 has a patient travel concierge service.
At times, insurance may cover the procedure. To schedule an initial consultation, call (844) GET-STEM and visit http://stemcelltherapyforpelvicpain.com for more information.