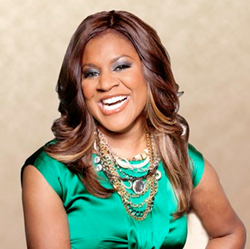 "When it comes to bringing money and clients into your business or energy and productivity into your home, there's only one thing to remember--feeling good brings good."
SAN MARCOS, Calif. (PRWEB) October 27, 2017
Do you feel like you're stuck in a rut at work or at home?
Finding it hard to bring structure to your day and accomplish your goals?
Whether you're an entrepreneur, mom, housewife, or rock star, Dr. Stacia Pierce can help set you on the right path to reach your goals and become the happy girl boss of your own life.
"When it comes to bringing money and clients into your business or energy and productivity into your home, there's only one thing to remember--feeling good brings good," explains Pierce.
While this may seem easier said than done, Pierce has seen this work time and again for her clients and has come up with some surefire steps to help ground out negative feelings and attract the positive.
Here are Dr. Stacia's Top 3 tips:
Take a Time out – Enjoy a vacation from the negativity and get your head in the right space. Visit a park, church, or friend's house and recharge.
Keep a Success Journal – Putting dreams, goals, ideas, and plans into words is the first step to bringing them to fruition and an important touchstone when feeling unmotivated or down.
Create a Visual Affirmation Board – This can be created in a day or built little by little whenever you find an inspiring quotation or photo. Seeing all of these favorite things in one place is an easy mood booster.
For those who need more guidance, Pierce has a line of success products that feature helpful prompts and plans, including her Success Journal, Daily Productivity & Profit Planner, and Success Attraction Goal Cards.
For more information on Stacia Pierce or media inquiries, please contact Leah(at)chicexecs(dot)com.
About Stacia Pierce
Stacia Pierce's credentials include 21 published books, the Go Big Coaching Program, the Success Mastery Coaching Program, 37 Journaling Secrets to Success Attraction Course, and a series of lifestyle products. She holds a doctorate of philosophy and religious studies from Friends International University, as well as a doctorate of divinity from St. Thomas College, and has been awarded a Congressional tribute for service as an exemplary life coach. Her website, lifecoach2women.com, features the number one business blog for women, and is a gateway to inspiration, advice, and motivational tools.
Leah J. Cybulski
Senior Public Relations Project Manager
ChicExecs Brand Strategy
820 Los Vallecitos Blvd Ste A-C
San Marcos, CA 92069
C 708 426 8730