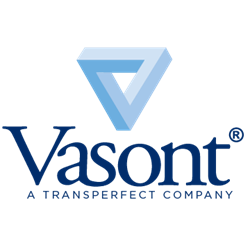 I really believe that this product will be the best in the market.
YORK, Penn. (PRWEB) October 30, 2017
Vasont Systems is launching their new light authoring tool, called Vasont Inspire, at the LavaCon Conference on November 5-7, 2017 at the Hilton Downtown Portland in Portland, Oregon. This tool fills the need for authors with no knowledge of XML to easily work in an XML editing environment.
Organizations often use subject matter experts (SMEs) to contribute content to their websites and publications. Content is being submitted in unstructured formats, such as word processing files. With the new paradigm of structured authoring in the corporate workplace, these SMEs, commonly referred to as "light authors", are being asked to use complex XML editing tools to develop their content, a skill they often do not possess. To eliminate the frustration for these light authors, Vasont Inspire solves this issue by providing a simple, Word-like web interface for subject matter experts to develop or edit content in a structured format while hiding the complexity of XML.
Several of Vasont Systems' current clients who use the Vasont Component Content Management System have beta tested Vasont Inspire. One client stated, "I really believe that this product will be the best in the market."
Attendees at the LavaCon Conference can take a test drive of Vasont Inspire at Vasont Systems' exhibit (booth 12) by stopping by the booth or scheduling a time with the exhibit staff.
About Vasont Systems
Vasont Systems provides component content management software and XML data services to Fortune 1,000 companies and global organizations from a variety of industries, including manufacturing, technology, publishing, financial, and healthcare. Since 1992, Vasont Systems has helped companies organize their critical business assets, manage productivity, and disseminate information in many languages to multiple media channels while reducing their costs by an average of 63% and shortening overall cycle times by 75% on average. The Company has been named multiple times to the EContent 100 list of "best and brightest digital content companies." Vasont Systems is a member of the TransPerfect family of companies. For more information, visit http://www.vasont.com.