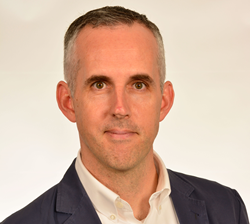 ST. LOUIS, Mo. (PRWEB) October 30, 2017
Maritz Motivation Solutions, a leader in providing employee engagement programs to US and global companies, announced that it has appointed Chris Dornfeld vice president and head of the company's employee engagement solution. Dornfeld joins Maritz with more than 15 years of experience specializing in workforce technology and business performance.
"Chris brings to Maritz Motivation Solutions a substantial track record and keen insight into both the human and technology side of employee engagement. His expertise will be invaluable as we continue to offer our clients best-in-class solutions and thought leadership to help them meet the challenges of engaging and motivating today's rapidly changing workforce. We are very pleased to welcome him to our team and continue building on our CultureNext® platform," said Drew Carter, president of Maritz Motivation Solutions.
"Maritz Motivation Solutions has a long history of innovation and helping companies improve business performance through employee motivation. I am very excited to join the talented employee engagement team developing the next generation of innovative solutions for our clients. We not only have the opportunity to significantly grow the business at Maritz, but create enormous value for our clients in the process," said Dornfeld.
Dornfeld most recently served as president of Bonfyre, a workforce culture platform. Founded in 2011, Bonfyre focuses on building great culture and improving communications by giving employees the space to connect with project teams, employee groups, and learning programs leading to greater productivity and revenue. He frequently contributes to industry publications and speaks around the country on employee engagement and human performance.
Earlier in his career, Dornfeld served in executive roles at several start-up companies, including a venture backed health services start-up that grew to over 500 people in 18 months and annualized revenue of $120 million. He also served as the CIO for the City of St. Louis and at Washington University as the entrepreneurship collaboration director.
About Maritz Motivation Solutions
Maritz Motivation Solutions helps companies drive growth by unlocking people potential through consumer loyalty, employee engagement and sales incentive programs. Maritz programs improve our clients' business results by strengthening relationships to make customers more loyal to a brand, employees more engaged in their workplace and salespeople more motivated to sell. For more than a century, the Maritz brand has been synonymous with exceptional service, quality and innovation. Leveraging unsurpassed industry experience, decades of behavioral science research and a proprietary approach to data and decision sciences, Maritz inspires people like no other company in the world. Today, more than 100 million people participate in client programs representing industries including hotels, airlines, pharmaceutical, automotive and financial services. For more information, visit http://www.maritzmotivation.com, subscribe to our blog, follow us on Twitter or call 1-877-4-Maritz (1-877-462-7489).
# # #