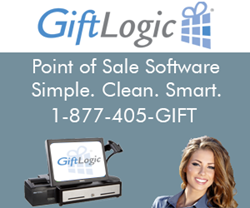 This is a really great way to handle purchasing products and tracking the profit of your items based on their actual purchase prices over time
ENGLEWOOD, Fla. (PRWEB) October 29, 2017
GiftLogic's Point of Sale software's inventory management system has become even more sophisticated than before. A recent update puts the power of first in, first out (FIFO) inventory management into the hands of GiftLogic users. First in, first out inventory management is considered a "Generally Accepted Accounting Principal" and closely matches the way goods are typically purchased and sold.
According to a representative from GiftLogic, "FIFO delivers more accurate inventory values for what is truly on your shelves at any given moment."
The inventory management system now prioritizes selling the oldest products in the inventory first. It also accounts for prices a retailer paid for those products at the time of purchase, resulting in precise cost of inventory and profit reporting and profits that scale over time based on the age of the item.
For example, if a merchant purchased an inventory item for $2.00 two years ago and recently reordered at a higher price of $3.00 per item, GiftLogic will store that information and report the actual values accordingly, as well as, prioritize selling the older items first.
"This is a really great way to handle purchasing products and tracking the profit of your items based on their actual purchase prices over time," the GiftLogic representative explained.
This new FIFO tool is available to all GiftLogic customers.
About GiftLogic
GiftLogic cash register software is a complete point of sale and inventory management system built for independent retailers who want the same sophisticated tools as chain stores. GiftLogic provides a robust set of standard features with optional add-ons and a premium all access plan available. Known for being a user-friendly power POS solution, GiftLogic is committed to customer service and support.