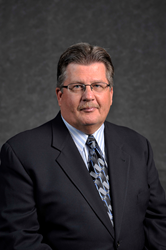 Under Joe's leadership, we believe the potential of the cloud to further leverage our existing strengths is limitless.
ADDISON, Ill. (PRWEB) October 31, 2017
ITsavvy, an industry leader in data center integration and data migration, just announced the appointment of Joe Llano to Vice President, Cloud Solutions. Llano's appointment signifies the rapid growth of ITsavvy's Cloud Solutions portfolio and operations. Highly regarded in the industry, Llano holds a doctorate in technology management.
ITsavvy President and CEO Mike Theriault said, "As we expand geographically and in sector size, Joe is the ideal person to lead our organization's vision for the cloud. Clients regularly tell us that ITsavvy Cloud Solutions have improved productivity, efficiency and business continuity. Under Joe's leadership, we believe the potential of the cloud to further leverage our existing strengths is limitless."
Llano joined ITsavvy in 2014 to lead the service delivery of the company's Advanced Solutions programs to East Coast clients. Llano's background in integrated data center solutions supports the industry's trend toward a multi-cloud, hybrid philosophy that combines on-premises, legacy and cloud technologies.
Llano said, "One of ITsavvy's competitive strengths is our thoughtful approach to technology. We see our relationship with a client not as a transaction but as a journey; a client's investment in technology must deliver benefits and results that target specific business strategies. I want our clients to know we always have their best interests in mind."
Before joining ITsavvy, Llano was Program Delivery Manager at EMC Corporation, overseeing the professional services delivery business for the N.Y. / N.J. Division. He has received national recognition for authorship of several whitepapers on implementing IT innovation and entrepreneurship. He brings that innovative philosophy to his team at ITsavvy.
Llano has a Bachelor of Engineering degree in mechanical engineering, and Master of Science and doctorate degrees in technology management from Stevens Institute of Technology in Hoboken, N.J.
ITsavvy is a leader in tailored, end-to-end IT product and service solutions. ITsavvy built its reputation as a value-added reseller with industry-leading product availability, design and implementation, client support and delivery speed through 46 distribution centers across the U.S. ITsavvy also has data center locations in Cedar Knolls, N.J. and Oak Brook, Ill. The company's user-friendly website provides concise, leading-edge IT decision-making resources, including an e-commerce site with real-time pricing and availability. ITsavvy is headquartered in Addison, Ill., with offices in Chicago's Loop; Hauppauge, N.Y.; New York, N.Y.; Naples, Fla.; Miami; Indianapolis; Warren, N.J.; Davenport, Iowa; Hayward, Calif.; and Beavercreek, Ohio. Call 855.ITsavvy (855.487.2889), email info(at)ITsavvy(dot)com, visit http://www.ITsavvy.com.
Full release at: https://www.itsavvy.com/itsavvy-taps-joe-llano-lead-top-cloud-solutions-business-sector/