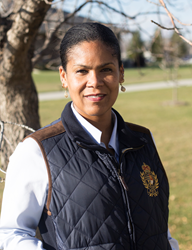 (PRWEB) October 30, 2017
Healthy Food Ingredients (HFI) is pleased to announce Dionne Meehan has joined its family as Vice President of Quality, Compliance and Safety. Meehan's role includes support of consistently supplying safe, quality food ingredients as it relates to the areas of quality, compliance and food safety for HFI in realizing its vision of nourishing lives with healthy ingredients.
Meehan brings extensive experience in food safety and quality in previously-held positions at Tyson Foods and Jennie-O Turkey Store (Hormel Foods), and most recently as Director of Food Safety and Quality Management at Dakota Provisions.
Meehan graduated from the Upper Iowa University with a degree in Human Resource Management.
"We are excited to have Dionne join our team with her extensive experience and knowledge of the food industry as it applies to food safety and quality. Supplying safe, premium quality ingredients is part of our core values at HFI. Dionne's leadership in this area will assist us in exceeding our customers' expectations," commented Brad Hennrich, HFI CEO and President.
About Healthy Food Ingredients (HFI)
HFI is a growing family of global specialty ingredient brands, which include SK Food International, Hesco/Dakota Organic Products, Suntava, and Heartland Flax. Combined, HFI offers non-GMO, organic, certified transitional, gluten-free, and identity preserved pulses, soybeans, grains, seeds, flax, expeller oils, and signature products Suntava Purple Corn® and AncientGrisps®. Our latest innovation, IntegriPure™, is our microbial reduction solution that means industry-leading validation for a 5-log reduction providing food safety, naturally.