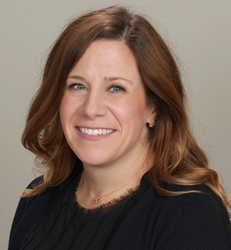 MINNEAPOLIS (PRWEB) October 30, 2017
New Perspective Senior Living announced today that it has hired Tracy McGraw as Vice President of Human Resources. In her new role McGraw will be responsible for co-leading the strategic planning and consistent implementation of human resources functions across the organization.
"The people side of our business is more complex than ever requiring innovative solutions and a new way of thinking about how we attract and retain talent. Using HR as a strategic weapon vs its traditional back office role is going to differentiate our organization in the marketplace," said Ryan Novaczyk, New Perspective Senior Living President and CFO. "Tracy has a proven track record for being able to not only build a strong HR infrastructure within a rapidly growing organization, but to create an environment where team members thrive."
McGraw is a human resources leader that has specialized in the health care industry. In her most recent role as Director of Human Resources for Bluestone Physician Services, she was responsible for the creation and oversight of the company's first human resources department. During her tenure, the company was recognized as a Top Workplace by the Minneapolis Star Tribune five years in a row based on anonymous employee surveys.
"New Perspective Senior Living is a mission-driven organization making a difference in the lives of others with significant plans for growth over the next several years," noted McGraw. "I'm excited to be in a position to enhance the human resources infrastructure that supports our current team members and further strengthens our foundation for future growth."
McGraw earned her Master's degree in Human Resources Management from Concordia University, St. Paul, Minn., and a Bachelor's degree in Psychology from the University of Minnesota - Twin Cities. She holds three professional certifications; Professional in Human Resources (PHR), Society for Human Resources Management Certified Professional (SHRM-CP), and is a Six Sigma Certified Green Belt.
McGraw is one of several new high-caliber additions to the senior leadership team at New Perspective Senior Living. Most recently, the company hired former Cargill executive, Janet Lillevold as SVP, Transformation Office and in January of this year, a former Brookdale executive, Chris Hyatt, joined as a partner and Chief Operating Officer.
"Given the workforce challenges of the present, and certainly the future, we refuse to accept the status quo, " noted Hyatt. "Ensuring we have the talent to accommodate today's challenges and meet tomorrows growth is vital, and that's where Tracy will play a critical role."
ABOUT NEW PERSPECTIVE SENIOR LIVING
Founded in 1998, New Perspective Senior Living (NPSL) is a family owned company that develops, owns and operates vibrant senior living communities in Minnesota, North Dakota, Wisconsin and Illinois. Its foundational belief — that all seniors deserve to Live Life on Purpose® and age with dignity — was forged from the personal experience of Founder and CEO Todd Novaczyk and his family. For seven years, they cared for his mother-in-law, Betty Berkeley in their home as she struggled to maintain her strong, independent spirit while coping with Alzheimer's disease.
Today, New Perspective Senior Living operates 21 senior living communities serving over 2,000 seniors through Independent Living, Assisted Living and Memory Care options, with a goal to be serving 10,000 seniors by 2025. Based in Eden Prairie, Minn., the company has won multiple awards including Top Assisted Living Facility, Best-of-the-Best Dining Experience and Top Workplaces. In addition, Todd Novaczyk, was recently profiled in the Senior Housing News, The Leadership Series, while Ryan Novaczyk was just named to 50 for the Next 50 by LeadingAge of Minnesota.