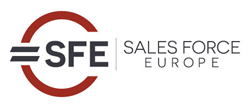 SAN FRANCISCO (PRWEB) October 30, 2017
Sales Force Europe, the leader in on-demand sales outsourcing in Europe, in collaboration with Telecom Council is helping the Silicon Valley forum expand into international markets. This will help increase the reach Telecom Council's global communication service providers and vendors with innovation that pushes the industry forward. Over 60% of communication investments, startups and VCs globally are tied to Silicon Valley. This partnership allows Sales Force Europe and the Telecom Council to discover and foster innovation in other countries.
Sales Force Europe will be announcing its partnership and new "Sales Acceleration" service offering at Telecom Council's 10th annual TC3 Summit in Silicon Valley. The TC3 Summit is dubbed Silicon Valley's "Annual Meeting Place for Communication."
TC3, or Telecom Council Carrier Connections, is a 2-day, working summit where the companies who build communications networks come to discover innovation. Global telcos, vendors, VCs and startups from every corner of the ecosystem join members of Telecom Council's ComTech Forum, Service Provider Forum, IoT Forum and Investor Forum with one objective in mind – get more innovation to the market, faster.
Rick Pizzoli, the president of Sales Force Europe stated: "Sales Force Europe invests in relationships and technology, so we partnered with Telecom Council to help expand innovation internationally. Telecom Council's core values of Telecom and Innovation, align with our mission of bringing innovation throughout Europe. It complements our vision of helping SaaS companies scale quickly and effectively internationally."
About Telecom Council:
The Telecom Council Forums connect global communication service providers and vendors with innovations that are pushing the industry forward. Since 2001, our Forums have been introduced to over 2000 executives from 750 communication companies including 60 carriers across 30 meetings each year.
The Telecom Council of Silicon Valley has 4 Forums, including the original Service Provider Forum, and our membership has grown to include startups, VCs, infrastructure companies, and companies who are not based in Silicon Valley but work here regularly.
Please visit https://www.telecomcouncil.com for more information.
About Sales Force Europe:
Sales Force Europe has helped over 200 technology companies expand to international markets. With over 75 active Sales and Marketing professionals, Sales Force Europe's mission is to help high-tech companies rapidly and profitably launch, develop and expand their business – without the costs, risks and delays associated with opening foreign offices and hiring local employees.
Sales Force Europe works as on-demand sales professionals who represent your brand in-country, blend into your company culture, and use our local market knowledge and sales contacts to make revenues manifest quickly. We work in 28 countries and 14 languages throughout Europe and beyond.
For more information about Sales Force Europe, visit http://www.salesforceeurope.com.