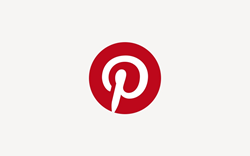 ALLENHURST, N.J. (PRWEB) October 30, 2017
Bielat Santore & Company is staying current with the latest social media websites by adding Pinterest to their newest pages. Following the announcement of the launch of their new Facebook and blog pages, the real estate company is encouraging users to follow them on the image-collecting site. The site is intended to enhance their social media presence and attract interested patrons using multiple platforms.
The Pinterest page features different collections of photos called "boards" for users to follow containing "pins" or saved content from Bielat Santore & Company. The boards include waterfront restaurants, casual eateries, fine dining, Jersey Shore attractions, among others.
To visit Bielat Santore & Company on Pinterest, go to http://www.pinterest.com/bielatsantoreandcompany.
About Bielat Santore & Company
Bielat Santore & Company is an established commercial real estate firm. The company's expertise lies chiefly within the restaurant and hospitality industry, specializing in the sale of restaurants and other food and beverage real estate businesses. Since 1978, the principals of Bielat Santore & Company, Barry Bielat and Richard Santore, have sold more restaurants and similar type properties in New Jersey than any other real estate company. Furthermore, the firm has secured in excess of $500,000,000 in financing to facilitate these transactions. Visit the company's website, http://www.123bsc.com for the latest in new listings, property searches, available land, market data, financing trends, RSS feeds, press releases and more.