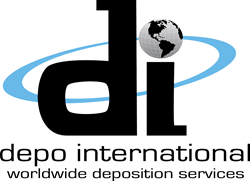 LAS VEGAS (PRWEB) October 31, 2017
Las Vegas based court reporting firm Depo International gives $5 to the Komen Foundation for every deposition booked in October.
"As a women-owned business, we are acutely aware of the impact breast cancer can have on not just a woman's life but on her family, workplace, and community. That's why we've chose the Komen Foundation as our charity of choice for October. For every deposition that is booked, we will donate $5 and raise awareness for breast cancer research," said a representative of the firm.
The Komen Foundation was established in 1982 and has funded more than $920 million in research, more than $2 billion in medical care, community and provider education, and psychosocial support, serving millions of patients around the globe. Their
dedication to not only helping patients but advancing research is why Depo International has supported this organization.
Depo International is a leading court reporting firm with offices in Las Vegas, Minneapolis, and Chicago. They are well-known for providing accurate and effective court reporting services to their clients across the nation.
For the last 40 years Depo International has been a committed to supporting the community and delivering quality customer service to their clientele.