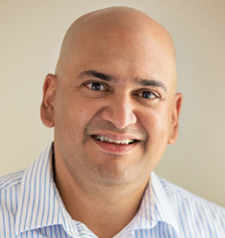 The gains seen in cryptocurrencies in 2017 have just been the appetizer… Teeka Tiwari
Miami, Florida (PRWEB) October 31, 2017
The historic bitcoin giveaway will be conducted throughout the trainings, which began on October 26 2017, and will conclude with the final live broadcast training session on November 2nd, 2017 at 8 PM Eastern (with a rebroadcast at 8 PM Pacific).
Palm Beach Research states that a "special mystery guest" will attend the event, revealing the best new opportunities in the cryptocurrency markets… and how to take advantage of them before everyone else.
$1 million dollars' worth of Bitcoin is being given away in order to help others understand exactly what Bitcoin is. Bitcoin is not difficult to own, and with the technology available, it is as easy as turning on your computer and sign up for a couple websites.
But according to Teeka, "The gains seen in cryptocurrencies in 2017 have just been the appetizer…"
Teeka Tiwari is the editor of Palm Beach Confidential. Teeka epitomizes the American dream. Many years ago, after becoming the youngest vice-president in this history of Shearson Lehman at just 19 years old, Teeka lost everything in the markets … only to later rebuild it. He went on to launch a successful hedge fund.
"The majority of the world doesn't understand [crypto assets]," Mr. Tiwari said, adding, "there are many that think they understand them and are convinced they are nothing more than a fad or a fraud." But cryptocurrencies are changing the way the world works in business and in trade.
Since retiring from Wall Street in 2013, Mr. Tiwari has worked as an editor for his Palm Beach Confidential newsletter – a publication dedicated to cryptocurrency research, among other investment opportunities. Mr. Tiwari states that he was first attracted to cryptocurrency with "the idea that we can create items of utility and value that do not rely on a central, governing authority."
As the institutions start to take notice they will move from cash to investing in Crypto but for now they are waiting to enter this $170,000,000,000 market cap opportunity. If you compare that to a global 70 Trillion dollar stock market you can see there is plenty of room to grow.
"In the entire history of humanity, that's never happened before," he said.
According to Mr. Tiwari, as other institutions start to take notice, they will move from cash to investing in cryptos. But for now, they are waiting to enter this $178 billion market cap opportunity. If you compare that to a global $70 trillion-dollar stock market, you can see there is plenty of room to grow.
Teeka Tiwari believes that 2018 will be the year the cryptocurrency market explodes higher.
Teeka's firm, the Palm Beach Research Group, is an independent financial publishing company based in Delray Beach, Florida. It publishes various advisories (including Palm Beach Confidential) that provide stock, options, and income recommendations—as well as non-market wealth-building advice—to more than 234,000 subscribers.
Their mission is to provide subscribers with a comprehensive wealth-building plan; one that would guide readers along the path to real, sustained financial prosperity.
To learn more about this giveaway and register for Teeka's cryptocurrency investing training,
please visit this link
Disclaimer: Cryptocurrencyfare.com is an official affiliate of Teeka Tiwari's Crypto Academy and the $1,000,000 Bitcoin Giveaway.