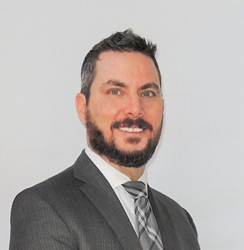 When people are coming to your door and you know that there is something wrong with the steps, you must notify people with a sign that explains the situation.
ORLANDO (PRWEB) October 31, 2017
When it comes to premises liability in Florida, homeowners are required to warn of any hidden dangers on their property, and to keep their grounds, residence, or premises safe and hazard-free.
"Should a potential danger arise, it is the job of the property owner to either make the premises safe once again, or provide a reasonable warning for guests or tenants of the premises," said attorney Ryan Hayes, who, along with Albert Yonfa, is a co-founder of Yonfa Hayes, P.A. "This is especially crucial during Halloween, when many people will be stepping foot on your property, even if you don't plan on handing out candy."
To help property owners avoid premises liability issues this Halloween, Hayes, recently named as one of the Top 100 Trial Lawyers in the United States by the National Trial Lawyers, and Yonfa, who was named among Florida's Super Lawyers "Rising Stars" for 2015, share the following two tips:
No. 1: Mark any potential hazards. "When people are coming to your door and you know that there is something wrong with the steps, you must notify people with a sign that explains the situation," stressed Yonfa. "The next step is to put up caution tape and block off the area. It's not enough to just keep the lights out."
No. 2: Keep dogs sequestered. Halloween is a trying time for dogs, as people are wearing masks and the doorbell is constantly ringing, so dog bites are common. "Even if the dog has never bit anyone before, the conditions may be too confusing for the dog and they may see someone as an intruder," noted Hayes.
Added Yonfa, "Nearly every owner of a dog that bites someone will say that they are typically well behaved and have never bit anyone before. Keeping this in mind, you should keep the dog in a different room with the door shut or in a crate so that they can't get out, or at the very least a sign that says 'Bad dog may bite.' No matter how you look at it, an attack by a dog is frightening and can have terribly adverse effects on a person. Ranging from cuts or tears to physical disfigurement, or even emotional and psychological trauma, dog bites are serious personal injuries."
About Yonfa Hayes, P.A.
Yonfa Hayes, P.A. is a personal injury law firm serving Orlando and Central Florida. Practice areas include class actions, bicycle accidents, car accidents, dog bites, electrical injuries, insurance bad faith, motorcycle accidents, premises liability, product liability and truck accidents. For more information, please call (407) 270-6180, or visit http://www.yh-law.com. The law office is located at 826 Menendez Ct., Orlando, FL 32801.
About the NALA™
The NALA offers small and medium-sized businesses effective ways to reach customers through new media. As a single-agency source, the NALA helps businesses flourish in their local community. The NALA's mission is to promote a business' relevant and newsworthy events and achievements, both online and through traditional media. The information and content in this article are not in conjunction with the views of the NALA. For media inquiries, please call 805.650.6121, ext. 361.