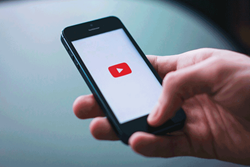 NEW YORK (PRWEB) November 01, 2017
The Morris Invest YouTube channel is celebrating over 25,000 subscribers since its inception less than one year ago. The channel features veteran real estate investor Clayton Morris, who helps investors and would-be investors learn the ropes of real estate so that they can begin building passive income for themselves and their families.
Morris is a veteran news anchor who recently retired from an 18 year career as a television broadcaster once he hit his "Freedom Number." The Freedom Number is the amount of passive income he decided that his family could live off of if he left his paycheck job. Morris hit his freedom number when he turned 40 and signed off the air at the end of this summer.
He now puts his efforts into helping other people reach their goals too with his podcast, YouTube channel, blog, and more. You can subscribe to the podcast at YouTube.com/MorrisInvest or find the Investing in Real Estate Podcast with Clayton Morris on iTunes, Overcast, Stitcher Radio, or wherever you get your podcasts.
Morris Invest is a turnkey real estate company, helping investors the world over to purchase rental real estate and find a great team to help them manage it with as little effort and disruption into their lives as possible. Morris and his wife Natali Morris have been investing in real estate for over a decade and share their experiences of acquiring over 30 properties to support their family of five.
Morris Invest is a strategic partner of SDIRA Wealth
To learn more visit http://www.morrisinvest.com