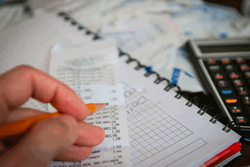 NEW YORK (PRWEB) November 03, 2017
Now is a good time to start planning your 2017 tax strategy because you do not want to be surprised come tax time. A great way to mitigate your taxation is with buy-and-hold rental real estate.
Morris Invest is a turnkey real estate company, helping investors the world over to purchase rental real estate and find a great team to help them manage it with as little effort and disruption into their lives as possible.
Real estate is one of the most tax-friendly investments you can make. In fact, the tax code practically encourages real estate ownership with its investor friendly laws that allow for depreciation, appreciation, tax-free exchanges, cost segregation, and more. Making a capital investment in real estate before the end of the year could reduce taxation immensely. Investors should always discuss this with a real estate savvy CPA. Hint: They are not all real estate savvy. Owning a discount property is an exceptional way to cash flow immediately.
Morris Invest helps investors identify turnkey investment properties and buy them in a matter of days. They also help investors think outside of the box to figure out ways to build their portfolios.
Morris and his wife Natali Morris have been investing in real estate for over a decade and share their experiences of acquiring over 30 properties to support their family of five with their podcast, The Investing In Real Estate with Clayton Morris Podcast, their YouTube channel, their blog, and more. Book a call today to see if this investment strategy is right for you at morrisinvest.com.
To learn more visit http://www.morrisinvest.com